New Products for Hemophilia: An Ever-Changing Landscape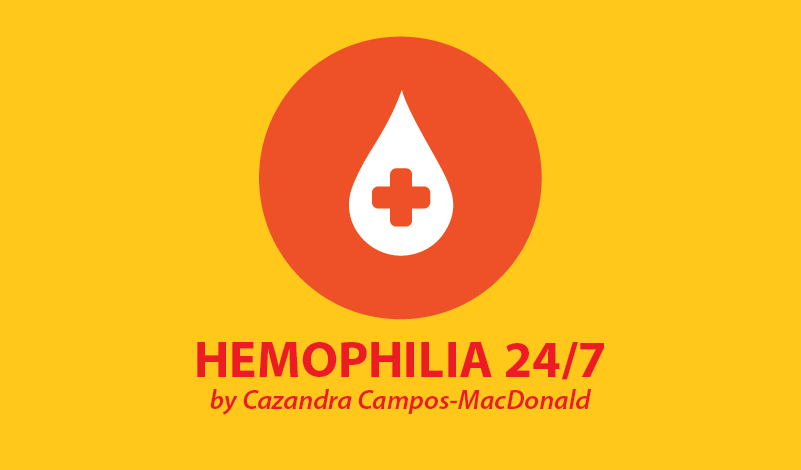 More than 21 years ago, when my first child was born and diagnosed with severe hemophilia A, he was very fortunate to have first-generation clotting factors available. These were concentrates stabilized with albumin that were very safe. When the factor was reconstituted with sterile water, a seemingly small dose took up a very large vial. We just made it to this generation of products as opposed to the treatments in the 1980s, when tainted blood supply infected an entire generation of our community with HIV. We were very fortunate.
Our community was looking forward to new and improved products, the "second generation" of factor concentrates that contained sucrose instead of human albumin. The idea was to have no human element in the final products. But when the second generation of products was available, we were very hesitant to switch. Our son had an inhibitor that was tolerized, and switching products easily could bring the inhibitor back. It was a chance we did not want to take. This new generation of product promised a much smaller diluent size, and instead of using a 30-cc syringe, we would only need a 10-cc syringe. Big difference. Over time, we saw that many in the community were doing well, so we switched without any complications.
Finally, the "third generation" of products was released with no human or animal proteins. The continued development of safer, more effective products has given the bleeding disorder community peace of mind. But it's not the end of the road. The push for longer-acting products has been a dream for the community. Instead of a person infusing three times a week, they possibly would infuse twice a week, or even once. This would mean 52 fewer infusions per year — maybe even 100 fewer, depending on your usual treatment. Amazing.
I heard about these dreams of longer-acting products for years, but they seemed to be so far away. Yet, lo and behold, they are here! Our community has gone from having only a few choices of factor products to having several choices. Some want to immediately switch to the newest, brightest, most optimal product (on paper, at least), and for some, it is a great fit. Others are a little more hesitant, especially if they have a history of an inhibitor. They may not want to switch very quickly, despite great case studies.
Choices abound
The marketplace for factor products is overwhelming. Pharmaceutical companies are vying for consumers to switch with the promise of better results. The truth is that every person is different. Their bodies don't react the same as others. One person I know switched as soon as a long-acting product became available. She was determined it was going to be the answer for her. After several weeks, she realized she was bleeding more than she had been. The treatment was not working well for her. Acknowledging to her doctor that it wasn't working was very hard. She felt like she failed. She didn't fail; the treatment did. She went back to her original product and has been doing great ever since.
Sometimes the brightest and newest is not always the best. Listen to your instincts. Do your research. Ask lots of questions. Don't let anyone talk you into switching to a new product because it promises to be the best. Only switch products once you have consulted with your healthcare provider to weigh the pros and cons. If your new treatment works and is life-changing, fantastic! If it doesn't, go back to what works. There's no shame in that. Be your own best advocate and do what is best for you.
***
Note: Hemophilia News Today is strictly a news and information website about the disease. It does not provide medical advice, diagnosis, or treatment. This content is not intended to be a substitute for professional medical advice, diagnosis, or treatment. Always seek the advice of your physician or other qualified health provider with any questions you may have regarding a medical condition. Never disregard professional medical advice or delay in seeking it because of something you have read on this website. The opinions expressed in this column are not those of Hemophilia News Today, or its parent company, BioNews Services, and are intended to spark discussion about issues pertaining to spinal muscular atrophy.