I Am Grateful to Have Forgotten an Important Phone Number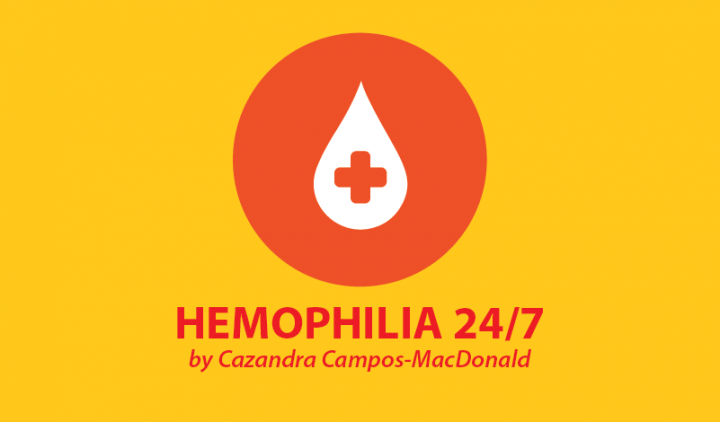 Before cellphones, memorizing phone numbers was a necessity. Racing home to make a phone call on the landline was how I made plans with friends and scheduled appointments. With smartphones, I can make a call with the touch of a button, no matter where I am. Although I no longer need to memorize phone numbers, there are a few that I continue to commit to memory, including the hemophilia treatment center's (HTC).
I recently sat at my computer to respond to an email from the HTC. While crafting my message, I realized it would be easier to call. Instead of scrolling through my address book, I opened my phone's keypad to dial the number. I stared at the keypad and hesitated. Then I froze. I could not remember the phone number. For the first time in more than 24 years, I could not remember the number that I have called hundreds of times.
At one point, calling the HTC was at least a weekly event. It was my lifeline. My youngest son, Caeleb, endured numerous complications with an inhibitor. I called the HTC often to report on Caeleb's progress as he healed from bleeds and schedule time each week to have his port accessed. Going to the HTC was part of the weekly routine, and keeping in regular contact was critical for Caeleb's healing.
Now that Caeleb does not endure regular bleeds or complications from his inhibitor, calling the HTC is rare. It is indeed wonderful that my contact with the HTC is minimal. Now, time with the HTC means that Caeleb is seen in person for his annual checkup. I forgot what annual checkups were like due to the frequency of Caeleb's visits to the clinic. He seemed to always be at the HTC, so an "annual" appointment was not necessary for several years.
Caeleb's quality of life has improved tremendously, and it is a huge relief that he no longer deals with debilitating pain. Yet I still find moments that surprise me. I continue to be amazed that my son, who endured daily infusions for years, no longer has a port. I am astounded by the small amount of medication and supplies that he needs. I no longer receive eight to 10 large boxes of factor and supplies for one month of treatment. Everything Caeleb needs for the month comes in one small box.
The advent of a new treatment continues to surprise me. Although Caeleb has been on his current treatment for over three years, there are moments when I am brought to my knees in gratitude. Forgetting the phone number to the HTC is one of those moments.
Life looks so much different now that Caeleb is a freshman in high school. He is looking forward to what is to come when he leaves home. When Caeleb was in second and third grade, thinking about his future was impossible. The most important issues we faced were preventing him from bleeding, and staying home instead of going to the hospital. Those years of constant worry kept me from imagining the possibilities for my son.
A forgotten phone number gave me a moment to revisit Caeleb's journey. He endured so much pain and suffering, and looking for the positive aspects of his journey during his elementary years was not easy. Fortunately, things are different now. The future is bright, and my son is ready to experience the best of what life has to offer.
I think forgetting a phone number is a great price to pay for this realization.
***
Note: Hemophilia News Today is strictly a news and information website about the disease. It does not provide medical advice, diagnosis, or treatment. This content is not intended to be a substitute for professional medical advice, diagnosis, or treatment. Always seek the advice of your physician or another qualified health provider with any questions you may have regarding a medical condition. Never disregard professional medical advice or delay in seeking it because of something you have read on this website. The opinions expressed in this column are not those of Hemophilia News Today or its parent company, BioNews, and are intended to spark discussion about issues pertaining to hemophilia.