How Would I Have Handled the Hemophilia Journey?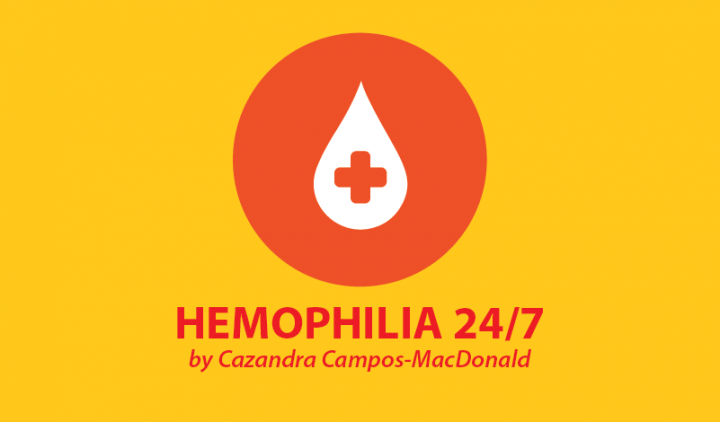 Sometimes I am overwhelmed when I think about the hemophilia journey my sons are traveling.
My first memories about this date to June 1996, when my first son, Julian, was born and diagnosed with severe hemophilia A. The early days of learning how to access a port, and later, how to peripherally access a vein, seem like a lifetime ago.
When Julian was 7, his implanted port was removed. It had served its purpose well for the five years that we used it, but transitioning to peripheral sticks was a challenge because Julian wanted nothing to do with it.
Giving infusions three times a week were moments I dreaded, as they always ended in tears. Why couldn't little Julian sit still for a needle that was smaller than the one we had used for his port?
It took me a while to understand how Julian could sit absolutely still for a 21-gauge Huber needle into his port without numbing cream, yet a small butterfly needle would throw him into a panic.
I now know that the issue was all about control. Julian's method of infusing had changed, and because he couldn't control the peripheral sticks, he decided he would control his reaction to them.
When I was 7, needles weren't a part of my life. How in the world would I have handled being stuck with a needle three times a week?
When my second son, Caeleb, was born in January 2006 and received the same diagnosis, I thought his journey would be similar to Julian's.
It might not have been obvious at first, but raising two sons with the same disorder has been one of the greatest gifts of my life. I have learned how to advocate in ways I never imagined possible. I learned to speak up for my children despite having no medical credentials. I learned how to find veins, mix factor, draw blood, and administer medications. And needles became our new best friend.
Lying on top of my child to keep him still for a nurse to access a vein became second nature, and eventually, I didn't shed a tear, because getting factor into his little body was more important than letting him have his own way.
And those moments when we had to leave the hospital room during a difficult infusion because the screaming, crying, and fighting were too much to bear — it's actually a sign of strength that we'll understand much later.
The pain during an active bleed was excruciating for Caeleb. When he was 8, he endured so many bleeds that he spent most of the year in the hospital. I could deal with everything, but when the pain wouldn't stop, I had to stay strong on the outside, because my insides were a disaster.
There was nothing I could do to take away the pain. All I could do was sit with him, ice and elevate his knee, and do my best to distract him. It broke me inside, but on the outside, I appeared to be a strong warrior mama. I had everyone fooled.
I wonder how I would have dealt with the pain if I were in Caeleb's shoes. I think back to when I was 8 and in Catholic school. I remember playing on the monkey bars and running around the playground. Caeleb couldn't do those things. He could barely get around in a wheelchair.
When I imagine how I might have handled a bleeding disorder, it is almost too much for me to comprehend. In my wildest dreams, I can't fathom a world filled with pain as an 8-year-old. But my mighty warrior Caeleb did. He still does, and that is pretty phenomenal.
***
Note: Hemophilia News Today is strictly a news and information website about the disease. It does not provide medical advice, diagnosis, or treatment. This content is not intended to be a substitute for professional medical advice, diagnosis, or treatment. Always seek the advice of your physician or another qualified health provider with any questions you may have regarding a medical condition. Never disregard professional medical advice or delay in seeking it because of something you have read on this website. The opinions expressed in this column are not those of Hemophilia News Today or its parent company, BioNews, and are intended to spark discussion about issues pertaining to hemophilia.