Iliopsoas Bleeds Are Stressful to Both the Patient and the Caregiver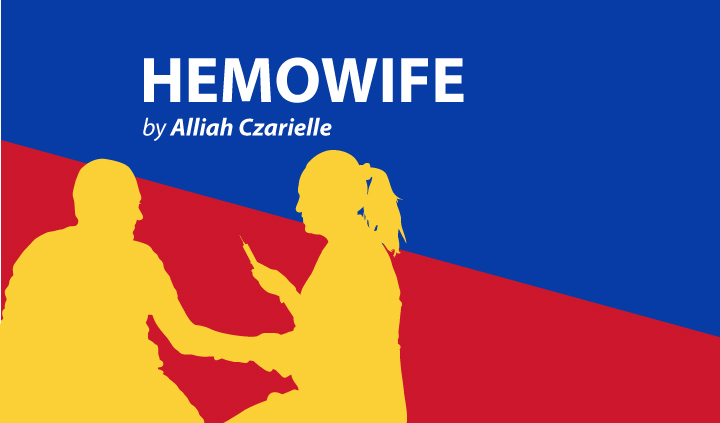 Last week, my husband had another random bleed in an extremely unfortunate location: his iliopsoas muscle group.
It started as a lump on his hip, which he didn't initially think much of because bruises with swelling are common among people with hemophilia. He didn't realize it was another bleeding episode until the pain and swelling began to spread. He had just recovered from a bleed in the same area last month. For me, an interval of only a month between iliopsoas bleeds is way too short.
My husband, Jared, says these bleeds are one of the worst injuries a person with hemophilia can experience. The iliopsoas is a large muscle group that wraps around from the back area to the buttocks and to the groin. Injury to this muscle group may be life-threatening for a person with a bleeding disorder.
So, exactly what happens when Jared gets knocked down — literally — by this unfortunate bleed?
1. Bed arrest
Iliopsoas bleeds are extremely painful. Even after he's had a factor transfusion to bring his blood clotting factors up so that healing can commence, the injured site continues to hurt until the internal wound completely heals. This means that Jared is in excruciating pain for a week or so.
As a result, he's often stressed by the pain, and he also may have stress-induced seizures due to his epilepsy. The only way he can manage is by staying in bed and taking painkillers, which make him drowsy. Having a comedy show playing in the background serves as a distraction, taking his mind off the pain.
2. I hardly leave his side
Call me a doting wife, but I can't bear the thought of leaving my husband to face his condition alone. But it's not easy to be his nurse, cook, and housekeeper while also being a hands-on mom.
Since he's temporarily unable to do certain things, I must put myself at his beck and call and help him perform tasks related to his daily upkeep. I don't feel great about hearing him scream and writhe in pain without being able to do anything about it. My helplessness feeds my stress.
If I'm not accompanying Jared and helping him with his needs, I'm watching our baby, Cittie, while she plays in our bed. Since Jared can't exactly reach out to get her if she gets too close to the edge or puts something nasty in her mouth, I must be the "child police" performing baby restraint when needed.
Cittie is 8 months old, which means she is wriggly, curious, and getting heavy. Watching her has become a round-the-clock job now that she's able to crawl and stand, and therefore prone to hurting herself. As much as I enjoy baby watching, I can't afford to spend all of my time on that because I also have to work.
3. What work?
The thought of work constantly lingers in the back of my mind. I am fully aware that I have debts to pay off, groceries to buy weekly, monthly bills to pay, and a family emergency fund to build. But in Jared's injured state, work also can be the last thing I think of doing. I'm usually unable to concentrate if I take my work to bed.
Jared is in charge of photography for our online store, and while he is injured, he can't shoot or edit in bed. He can't (and shouldn't) even move. I could take over, but I don't have experience in that area. Additionally, it's hard to be in the proper mental state for doing any work when a loved one is in pain.
3. Carer depression waves hello
Studies show that depression is common among caregivers of adults with disabilities. The explanation is simple: Depression is a typical response to a difficult situation. The constant demands on a caregiver can take a toll on mental health. As a person manifesting a clinical form of depression, I start to feel low when I become overwhelmed by thoughts of work, parental and financial responsibilities, household chores, and the caregiving tasks I need and want to do for my husband. Factor in other grievances like social stresses, and I feel just about ready to explode.
Help is always welcome and appreciated, but it can be a tricky topic when someone is already undergoing depression. A depressed person feels helpless but dreads feeling even more inadequate. Stepping in to take over responsibilities can feel like an insult to the carer's abilities. It's important to make sure that the carer still feels empowered.
All of these factors come into play when Jared has a major bleed. What are some of the challenges related to caregiving and hemophilia that you face? Please share in the comments below.
***
Note: Hemophilia News Today is strictly a news and information website about the disease. It does not provide medical advice, diagnosis, or treatment. This content is not intended to be a substitute for professional medical advice, diagnosis, or treatment. Always seek the advice of your physician or another qualified health provider with any questions you may have regarding a medical condition. Never disregard professional medical advice or delay in seeking it because of something you have read on this website. The opinions expressed in this column are not those of Hemophilia News Today or its parent company, BioNews Services, and are intended to spark discussion about issues pertaining to hemophilia.