I'm Learning to Be Grateful Despite Quarantine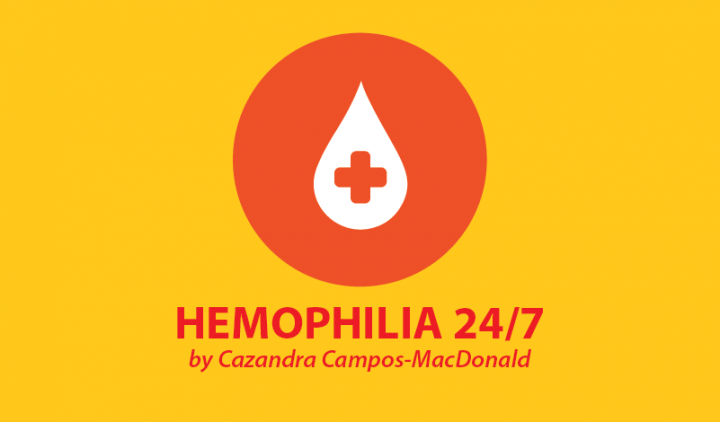 Our world is changing. Shelves are partially stocked, hugging friends is discouraged, church services are online, and we study and work remotely. We crave connection. Things will improve eventually, but that seems a lifetime away.
Finding routines and things in our lives that are "normal" is not always easy, but fortunately, there are things that remain the same.
My adult son is an essential worker, so he goes out every day with a bit of anxiety about COVID-19. When he arrives at his apartment, he feels safe and secure with enough to eat, a warm bed to sleep in, and internet service.
The other thing that has remained a constant for him has been his ability to access factor. He infuses factor twice a week to keep his clotting levels up so that his chances of bleeding are lower. He calls his patient care coordinator, tells her he needs another shipment of factor, and within a few days receives a refrigerated box with his medication and supplies.
This is his normal, and fortunately, the state of the world has not affected his monthly shipment.
Perhaps this is a time that is beneficial to someone with a rare disorder. To my knowledge, except for lupus, most medications are not in high demand for those with the virus, and accessing what people need has not yet been a problem. So far, getting factor and supplies has not been a problem, and I hope this is true for those with other rare disorders.
It is my hope that the crisis in the world will not lead to a crisis for the bleeding disorder and other rare disorder communities in obtaining their needed medications and supplies.
I am learning some important lessons while living in quarantine. I will not take my health for granted. I am grateful for the treatments that my sons have that enable them to live empowered lives. And I will never take for granted the personal connections that I have in my life.
Even as an introvert, I find that I miss my connections with people outside of the home. We may never be the same after the threat of COVID-19 passes, but it is my hope that we will be better and stronger. Despite any illness we might live with, I hope that our hearts and minds are energized for the beautiful things yet to come.
***
Note: Hemophilia News Today is strictly a news and information website about the disease. It does not provide medical advice, diagnosis, or treatment. This content is not intended to be a substitute for professional medical advice, diagnosis, or treatment. Always seek the advice of your physician or another qualified health provider with any questions you may have regarding a medical condition. Never disregard professional medical advice or delay in seeking it because of something you have read on this website. The opinions expressed in this column are not those of Hemophilia News Today or its parent company, BioNews Services, and are intended to spark discussion about issues pertaining to hemophilia.