Learning Life Lessons Little by Little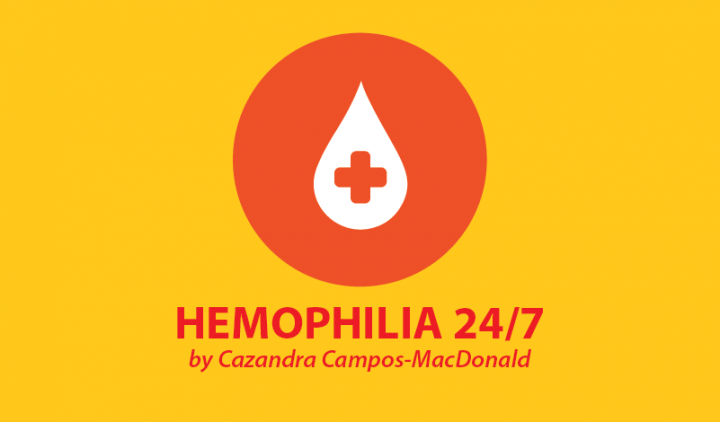 My 24-year-old son, Julian, lives out of state, where he attends college and works as a barista. He pays his bills and "adults" well, making me immensely proud of him.
When he was a teenager, I didn't think I would live to see his adult years. Like most teenagers who think they know everything, Julian had his mind set on how to handle things, especially hemophilia. Sometimes I felt he did the opposite of my advice simply because it was the opposite of what needed to be done. Getting him to infuse three times a week per his doctor's instructions was a fight.
Eventually, I stopped reminding him (or "nagging," as he called it) and let him make his own decisions. Did he get into a bind and not have enough factor on hand because he didn't order it on time? Did he have a bleed linger longer than necessary because he didn't want to infuse? Let's just say that sometimes, you must learn lessons the hard way.
Like many others who live with hemophilia, Julian is seen by staff at a hemophilia treatment center (HTC) each year. During this appointment, he checks in with the physical therapist, dentist, social worker, and hematologist. At his annual appointment, he receives plenty of factor refills and other supplies to last throughout the year.
He lives five hours from his HTC, and with the world currently upside down, his appointment is overdue. Fortunately, the HTC is forgiving. Julian will have his annual appointment later this month.
It appears that all of the years teaching Julian about hemophilia have not fallen on deaf ears. During a recent conversation, he told me about his upcoming appointment. He already had compiled a list of questions and concerns for the hematologist, and hearing him go through the list made my heart swell with pride.
I am not happy that he has issues to discuss, I am happy that he is putting his care at the top of the list. His questions and concerns are well thought out, and he even has a proposed timetable to present. Did I tell you I was happy?
Julian was in fifth grade when I began teaching him how to take control of his care. Sometimes I thought it was too early. Was I wasting my time? Should I wait until he is older?
But if I had waited until he was older, perhaps some of the things I taught him, such as filling out medical forms, talking about the basics of insurance, ordering factor, and talking to his pharmacist, would not have been as well received.
It takes a long time to teach our kids about the things they need to know before they venture out into the world. Learning how to cook, wash clothes, perform basic vehicle maintenance, and manage money is hard enough. Add managing a bleeding disorder, and it's a lot for a young person.
Every child is different. Some are ready to begin learning how to manage their disorder earlier than others. Talk to your child. Share nuggets of information with them little by little. It's amazing how those little lessons add up and are stored away for future use.
Don't underestimate your child. When everything comes together, you just might be surprised at how much they truly learned along the way.
***
Note: Hemophilia News Today is strictly a news and information website about the disease. It does not provide medical advice, diagnosis, or treatment. This content is not intended to be a substitute for professional medical advice, diagnosis, or treatment. Always seek the advice of your physician or another qualified health provider with any questions you may have regarding a medical condition. Never disregard professional medical advice or delay in seeking it because of something you have read on this website. The opinions expressed in this column are not those of Hemophilia News Today or its parent company, BioNews, and are intended to spark discussion about issues pertaining to hemophilia.