It's Time to Let Go of the Items That Haunt Me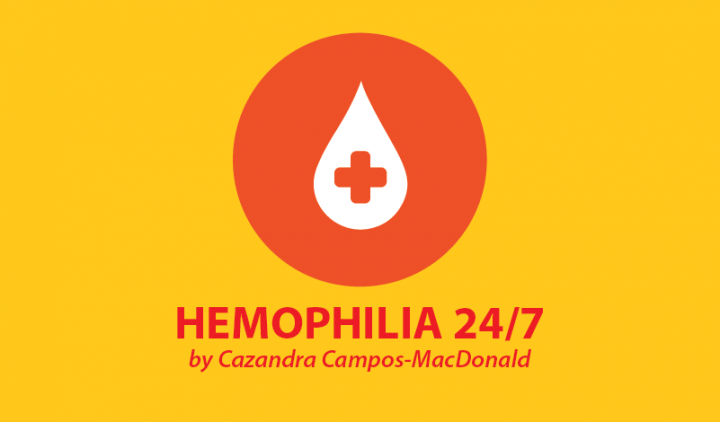 I have begun the year on a high note: I can park both cars in my garage. My family pitched in to help with a clear out. We tossed things we no longer need and donated useful items. It was a fantastic feeling to get rid of the things that had piled up. But while we were sorting through our belongings, I discovered some items that made me pause and remember.
I found some boxes containing 60 cubic centimeter (cc) syringes sitting unopened under a thick layer of dust. These large syringes once held the plasma-derived factor that my son, Caeleb, had to have infused into his veins daily. It takes time to push out the liquid from a 60 cc syringe. It's a slow process that was part of our daily routine.
I wondered why I had held onto these items. I kept telling myself that I would find someone to use them. But how many people use 60 cc syringes regularly? It would be easier to throw them away. I believe that the part of me that doesn't like waste has kept me holding on to these syringes in the hope that I might find someone to use them. But I think there is another reason I hold on to these boxes.
What if. Two dangerous words when put together. What if I discard the boxes, and Caeleb needs to go back to daily infusions? Subconsciously, I believe that if I keep the boxes of syringes, Caeleb won't need them again, but the moment I discard them, daily infusions could make a return to our lives.
As I write these words, I realize that it sounds crazy and my fear is keeping me from getting rid of the supplies. Old wound dressing kits, transfer needles, and even tubes to collect blood specimens — when I look at these items, memories flash in my mind and heart. I remember how hemophilia controlled our lives, and I don't want to go back to those times.
Perhaps this year I can finally let go of these items that haunt me. If I can find someone to use them, great; if not, I need to find the strength to throw them out. I hadn't realized that holding on to these items was holding me captive in the land of "what if." I don't plan on staying there, so I need to let go.
***
Note: Hemophilia News Today is strictly a news and information website about the disease. It does not provide medical advice, diagnosis, or treatment. This content is not intended to be a substitute for professional medical advice, diagnosis, or treatment. Always seek the advice of your physician or another qualified health provider with any questions you may have regarding a medical condition. Never disregard professional medical advice or delay in seeking it because of something you have read on this website. The opinions expressed in this column are not those of Hemophilia News Today or its parent company, BioNews Services, and are intended to spark discussion about issues pertaining to hemophilia.