Looking Back Is Still Painful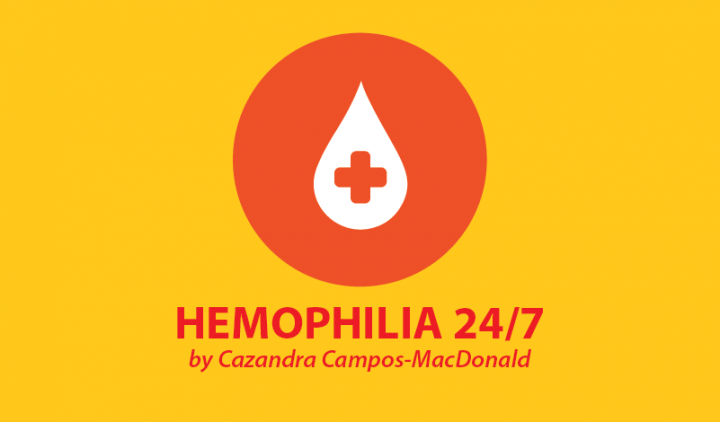 I have struggled with anxiety and depression since my early 20s. Fortunately, my mental health is in excellent shape thanks to medications and therapy.
These two aspects of care are necessary for me to be the best person I can be, not only for my family but also for myself. But an issue is prompting me to move forward with a new therapy and causing me to dig up some painful memories of hemophilia.
I have had several traumatic experiences in my life, and being the survivor of sexual abuse is one that has not yet been put to rest. To deal with this trauma, I am working with a therapist who practices Lifespan Integration. It is remarkably interesting, and I am already seeing the benefits of the process. The hard work involves building a timeline of your life, centered around painful experiences. I am currently working on a timeline that covers my youngest son Caeleb's journey with hemophilia.
How in the world do I sum up 14 painful years with two experiences per year? I tried to explain to my therapist that this may not be possible. Caeleb's second-grade year alone was a period of great pain for him and for our entire family. I do not think it is possible to pick two instances that define that year.
Now that Caeleb is 14 and doing extremely well with his hemophilia, thinking back to the years when his care consumed me feels disjointed. I am not experiencing flashbacks or periods of grief and sorrow; I am trying to remember how I felt in those moments when hemophilia was at the center of my family. Perhaps the years I have spent writing about this journey helps me put the emotional part of these painful times into perspective.
Yet there are instances when an all-too-familiar smell from the sandwich shop in the hospital takes me back to the many sandwiches I ate in the hospital room. I rarely eat sandwiches anymore. A bit of tiramisu cake flashed me back to the wee hours of the mornings when I sat by my son's hospital bed and calmed my nerves by eating a big slice of it from the deli, accompanied by diet soda.
Even if I cannot recall in detail those moments that consumed my life, it only takes a smell, a taste, or a song to jog my memory, and within an instant I am back in the hospital with my son. This therapy may help me more than I anticipate. I thought the hemophilia "stuff" was worked out since my son is doing so well, but the pain and struggles from those devastating times are still present.
For more information about mental health, visit the National Alliance on Mental Illness and Mental Health America.
***
Note: Hemophilia News Today is strictly a news and information website about the disease. It does not provide medical advice, diagnosis, or treatment. This content is not intended to be a substitute for professional medical advice, diagnosis, or treatment. Always seek the advice of your physician or another qualified health provider with any questions you may have regarding a medical condition. Never disregard professional medical advice or delay in seeking it because of something you have read on this website. The opinions expressed in this column are not those of Hemophilia News Today or its parent company, BioNews, and are intended to spark discussion about issues pertaining to hemophilia.