When Loss Leads to Strength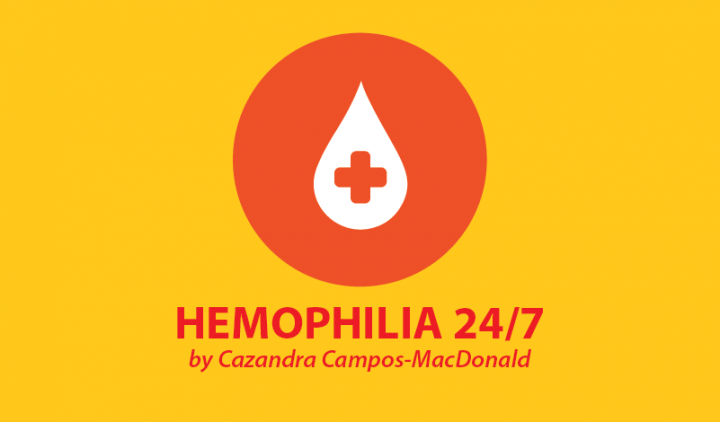 I have been part of the bleeding disorder community for over 20 years. The early days were filled with fear as I learned about hemophilia with my newborn son. Over time, I began to feel a little more comfortable with this rare genetic bleeding disorder. I wanted to know what to expect, but things didn't work that way.
Had it not been for my support system, the Lone Star Chapter of the National Hemophilia Foundation, I think I would have lost my mind. I was encouraged to get involved and become part of the community. Those years were wonderful, despite our being in the midst of hemophilia turmoil. We held the local casino night at our home regularly and I exchanged phone calls with my bleeding disorder friends, building and strengthening bonds as time passed.
Years later my second son, Caeleb, was born, and once again I turned to my local community for support. However, shortly afterward we had to relocate out of state, though the move did not break the bonds with my local chapter. The following years were challenging because of Caeleb's diagnosis of a high titer inhibitor and its complications. Fortunately, the members of the Sangre de Oro Chapter in Albuquerque, New Mexico, welcomed us and continued to be a source of strength for our family.
Flash-forward and we are going on year four with no bleeds for my mighty warrior Caeleb. I find it surreal that hemophilia is no longer the center of our lives. For a long time, I could not think beyond the next hour, much less the next day, because I knew Caeleb would have a bleed. It was the norm then, and now, thankfully, it's not.
So why do I feel a sense of loss? Of course, I do not want my son to be in the hospital with a bleed and in excruciating pain. But hemophilia was such a significant presence in our lives that its absence is notable. It's like when you have a family member stay at your home for an extended period, and they leave a void when they go. That's how it feels with hemophilia.
Did that really happen? Or was it a dream?
My family has grown over the years as we have battled hemophilia and inhibitors. I wouldn't change a thing. But when something that was such an integral part of your life is gone, there is a sense of loss.
The loss shows me that my family is stronger and closer than I could have hoped for. Our lives are rich and fulfilling, and hemophilia helped to get us to this point. I may miss the presence that reminds me of our strength, but if hemophilia keeps its distance, I think I am good.
***
Note: Hemophilia News Today is strictly a news and information website about the disease. It does not provide medical advice, diagnosis, or treatment. This content is not intended to be a substitute for professional medical advice, diagnosis, or treatment. Always seek the advice of your physician or another qualified health provider with any questions you may have regarding a medical condition. Never disregard professional medical advice or delay in seeking it because of something you have read on this website. The opinions expressed in this column are not those of Hemophilia News Today or its parent company, BioNews Services, and are intended to spark discussion about issues pertaining to hemophilia.