Marriage and Chronic Illness: One of the Lucky Ones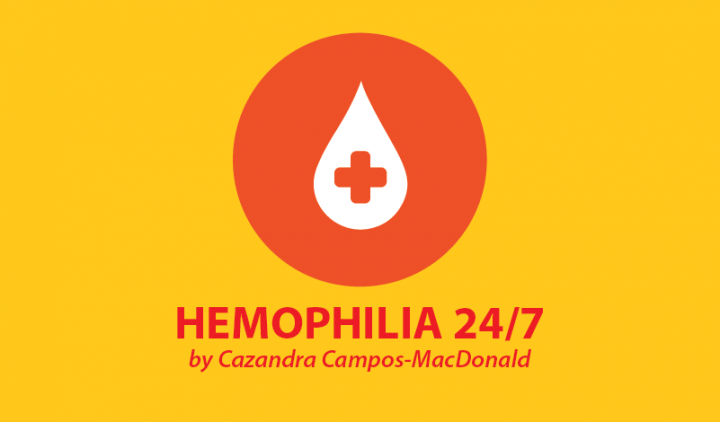 I married the love of my life on Dec. 19, 1992. I laugh when I think about how young and naive we were when we began our journey as husband and wife. I had some ideas of how my life would turn out regarding my career, our home, and when we would start a family. I would continue my career as a middle school band director, make our new home a sanctuary, and wait to start our family for at least eight years.
My son would be a musician who excelled in school and I would be busy with Cub Scouts, piano lessons, and hopefully soccer or swim team. I'm not exactly sure why I had these particular things in mind, but it was my dream. Everything would be perfect and after a few more years we would have another child, a daughter, who was a tomboy. She would love horses, playing outside, and wearing her cowgirl boots with everything, just like her mama.
The biological clock ticked very loudly in 1995, so we started our family. A dream would come true as my pregnancy was healthy, and everything was as it should have been. Life was about to change for my husband and me — we were thrilled. Julian was born on June 23, 1996, and it was love at first sight. It was everything I imagined … until he was circumcised the next day. He would not stop bleeding.
Life moved in slow motion as we waited to hear why he was bleeding. The most concerning part was that doctors did not seem to understand what was happening. After Julian's diagnosis of severe hemophilia A, I realized dreams would die. Not all of them, but some. I was faced with raising a child with a medical condition that I hadn't known about. Later, I'd have another child with hemophilia.
Many couples have extreme difficulty in dealing with the complexities of raising a child with a chronic disorder. Some relationships can't withstand the pressure and they end up in a place they never dreamed — separation or divorce. Some statistics report a divorce rate among parents of chronically ill children as high as 80 percent, but as the years have passed, I have read that the numbers are not necessarily legitimate.
What I do know is that I am one of the lucky ones. Instead of my marriage falling apart, it grew closer than I ever imagined possible. Don't get me wrong, we have had our share of difficult times, but overall the good times have truly outweighed the bad times. My husband was the rock in those early years of the diagnosis. I have no idea what I would have done without him.
I know what it is like to work hard in a marriage, and raising two sons with a chronic illness was not something I ever imagined my husband and I would experience. But I wouldn't change a thing. This has been my crazy life and for every moment I give great thanks. There is not a thing in the world that I'm without when I have my husband by my side.
So, as for the holiday season, I've got everything I ever wanted.
***
Note: Hemophilia News Today is strictly a news and information website about the disease. It does not provide medical advice, diagnosis, or treatment. This content is not intended to be a substitute for professional medical advice, diagnosis, or treatment. Always seek the advice of your physician or another qualified health provider with any questions you may have regarding a medical condition. Never disregard professional medical advice or delay in seeking it because of something you have read on this website. The opinions expressed in this column are not those of Hemophilia News Today or its parent company, BioNews Services, and are intended to spark discussion about issues pertaining to hemophilia.