This Mother's Day, I Give Thanks for My Family's Health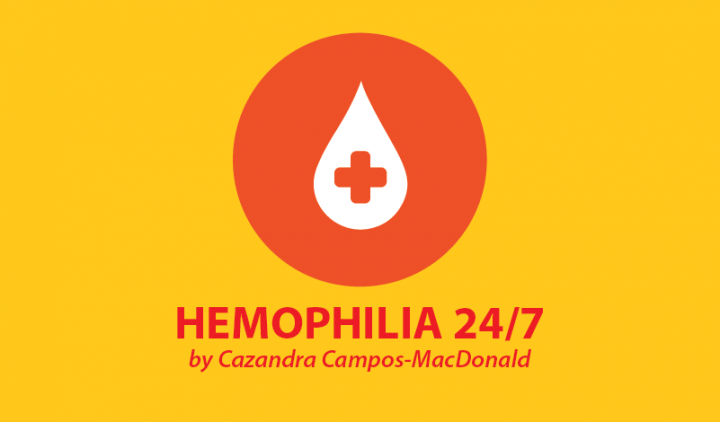 Mother's Day is this Sunday. The day dedicated to honoring mothers began in the early 1900s. It's a special time of joy and celebration, with families going out for lunch and mothers receiving cards and flowers. That's the picture-perfect version of what Mother's Day looks like in a television commercial. However, when you are the mother of a child with a bleeding disorder or chronic illness, Mother's Day can seem like any other Sunday.
Illness doesn't consider holidays or birthdays. When my sons were younger, many special occasions were disrupted because of hemophilia. One year it seemed like we marked every festive event in a hospital room. I aimed to ensure that each holiday was given its due attention despite my son being confined to a hospital bed, because that's what mamas do.
As Mother's Day approaches, I give thanks for the health of my family. Many people don't understand what it's like to have a medically fragile child. If you are fortunate to see your child's health improve, you will appreciate it.
This Sunday, I give thanks to the moms who are spending the day in hospitals with their children. They aren't going out for lunch or being fussed over. They are sitting at their child's bedside, having slept on an uncomfortable parent bed or sat upright in a chair all night. These moms hear every beep of the monitors that whirr and hum all day and night, and they are the first to know when something is not right with their child.
These mighty moms monitor medication dosages and keep the nurses updated on changes in their child's condition. They fluff up pillows, change sheets, and help their children to bathe and use the restroom. They serve as Child Life Professionals to help distract their child from pain by keeping them busy with toys and games. When their child is in need, there is no day off — even on Mother's Day.
I give thanks this Sunday for being a mother twice over; it's a role for which I am grateful. The love I have for my sons is all-encompassing, so much so that I struggle to put it into words. I know what it is like to feel helpless as you watch your child in tremendous pain. I understand the depth of devastation that overwhelms you when you think you may lose your child. I've realized in these moments that being a mother is the most beautiful, sacred, and terrifying experience I will ever have.
For the moms out there, watching your children in pain, waiting for a diagnosis, and doing your best to hold your family together through a crisis, I see you. You are not alone.
***
Note: Hemophilia News Today is strictly a news and information website about the disease. It does not provide medical advice, diagnosis, or treatment. This content is not intended to be a substitute for professional medical advice, diagnosis, or treatment. Always seek the advice of your physician or another qualified health provider with any questions you may have regarding a medical condition. Never disregard professional medical advice or delay in seeking it because of something you have read on this website. The opinions expressed in this column are not those of Hemophilia News Today or its parent company, BioNews Services, and are intended to spark discussion about issues pertaining to hemophilia.