With a New Treatment, It's Time to Reorganize Our Routines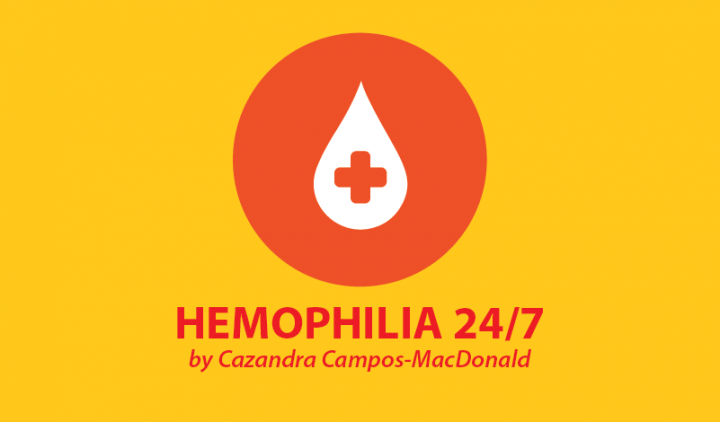 When my youngest son needed daily infusions, keeping up with factor and supplies was not difficult. There was never any question as to when an infusion would take place, and ordering what was needed was the same every month. At one point when his treatment was extremely complicated, each month brought an onslaught of large boxes filled with numerous ice packs to keep the factor cool, and packing peanuts to keep everything in place during shipping. It was extremely overwhelming. But now I am finding that I have a new problem.
With my son's new treatment, he receives an injection every other week. It consists of three vials of product, a filter needle and syringe, a subcutaneous needle, an alcohol swab to prep the area, gauze, and a Band-Aid. That's it. A month's supply fits into a small box. The problem is remembering.
When you switch from daily infusing to a shot every other week, the art of administering the product is not as familiar. Although we have been on this treatment plan for several months, it's still hard to remember that two doses of product in the fridge equals an entire month. Without the dailiness of treatment, it becomes easy to put hemophilia in the back of your mind and not look ahead to the next treatment. It's a great thing, but if you aren't careful, you can be stuck without product when needed.
Fortunately, electronic calendar reminders are part of my world. Without the various pings and dings that remind me of anything from an upcoming appointment to when to take the roast out of the oven, I would miss many things. I now must rely on these reminders to keep me up to date with my son's injections and ordering of product.
Because infusions were a daily part of our life, logging infusions was never something I needed to monitor. Many people are required to log their infusions and treatments for insurance companies and Hemophilia Treatment Centers. There are even apps that record infusions and allow you to take pictures to document injuries. I have held out for years in doing these things, but now realize that I need to dive in and use these tools to help my son manage his bleeding disorder.
Some are very compliant with logging, while many of us simply refuse. It's not that I want to be difficult, I think I just don't want to give in and let technology help me manage hemophilia. I want to do this on my own. Perhaps its because hemophilia is such a personal issue that I want to keep the management of my son's condition close to home.
I guess I never realized that we would eventually not infuse every day. I still am in utter amazement at how his treatment has changed our lives.
***
Note: Hemophilia News Today is strictly a news and information website about the disease. It does not provide medical advice, diagnosis, or treatment. This content is not intended to be a substitute for professional medical advice, diagnosis, or treatment. Always seek the advice of your physician or another qualified health provider with any questions you may have regarding a medical condition. Never disregard professional medical advice or delay in seeking it because of something you have read on this website. The opinions expressed in this column are not those of Hemophilia News Today or its parent company, BioNews Services, and are intended to spark discussion about issues pertaining to hemophilia.