From Severe to Mild: My Son Embarks on a New Adventure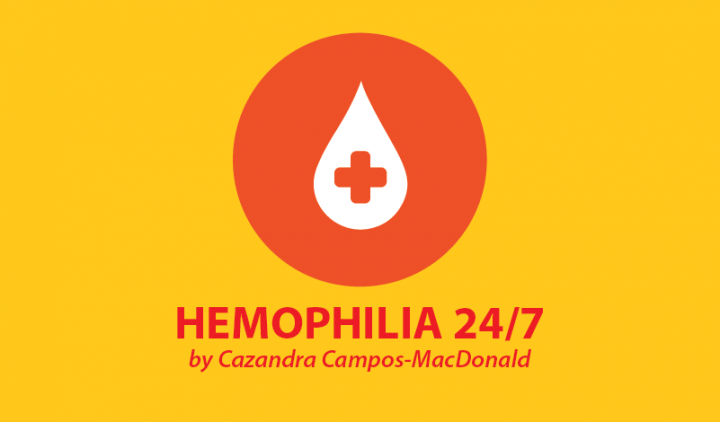 Severe, moderate, and mild: These are the degrees with which a person with hemophilia is labeled based on the percentage of clotting factor in their blood.
With the word "severe," one might automatically think it is the worst kind of hemophilia. This level means that a person has less than 1 percent of clotting factor in the blood, so it is indeed severe. But when treated with factor VIII infusions, clotting levels increase.
A person with hemophilia must always pay attention to the bleeding disorder and treat it as directed by a doctor, regardless of severity. But I have heard that mild hemophilia can be the most dangerous degree.
When a person has mild hemophilia, they have 5 to 40 percent of clotting factor in their blood, so they have fewer bleeding episodes than a person with severe hemophilia. The latter will understand what a bleed looks and feels like and will treat it with an infusion as needed. However, a person with mild hemophilia may only experience a bleeding episode once a year or when they have an injury.
My son's new treatment has changed his severity. While he was diagnosed with severe hemophilia A soon after birth, he now falls into the category of mild hemophilia. I still find this hard to believe. My son is thriving and enjoying life.
At age 13, he is, finally, riding a bike and enjoying more freedom than ever before. He recently visited a trampoline park for the first time and came home with rosy cheeks. He talked about the wonderful time that he had. But there was a problem: He was limping.
"Is your ankle buzzy?" I asked. Buzzy is the term he uses when a bleed is happening; it's his way of describing what is happening in his body. "No, Mom, it's different," he replied. After several days of nursing his ankle, we found out it was a pulled muscle — something he had not previously experienced.
With all of our knowledge about bleeds, we are now in a season of trying to figure out how a "typical" injury looks. My family recognizes the signs and symptoms of a boy with severe hemophilia. Now we are faced with a different problem. We have to consider if we're ignoring something that could be significant or whether his injury is one that can be handled without factor.
These are the questions I have been asking myself lately. While it's a good problem to have, it represents a new adventure.
***
Note: Hemophilia News Today is strictly a news and information website about the disease. It does not provide medical advice, diagnosis, or treatment. This content is not intended to be a substitute for professional medical advice, diagnosis, or treatment. Always seek the advice of your physician or another qualified health provider with any questions you may have regarding a medical condition. Never disregard professional medical advice or delay in seeking it because of something you have read on this website. The opinions expressed in this column are not those of Hemophilia News Today or its parent company, BioNews Services, and are intended to spark discussion about issues pertaining to hemophilia.