Receiving News That's Hard to Hear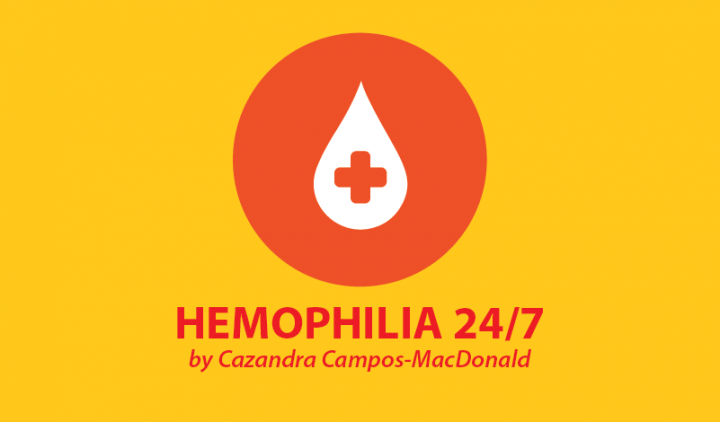 Over the past few months, my son Caeleb has complained of knee pain. "It's not buzzy or achy, Mom," he would say. "It just really hurts."
After his annual visit to a hemophilia treatment center this summer, his doctor recommended an MRI of Caeleb's knee and ankle. Because of the repeated bleeds in both joints over the years, I knew the MRI would reveal damage. But I wasn't quite ready for the results.
The doctor called me and read the report. It was filled with medical jargon, and when she finished reading, she said that his knee was almost bone to bone. He has spots where the cartilage, which keeps the bones moving without friction, is almost nonexistent. You can imagine the excruciating pain if the cartilage is gone and the bones are rubbing together. It's no wonder he has been hurting. I am just grateful that it is not constant pain.
I was not expecting great news from the MRI, but the results were like a punch to my gut. It took me back to the years of constant bleeds. The years of pain and suffering that my mighty warrior Caeleb endured. With his life so different now, and hemophilia no longer the center of his world, it is easy to forget how devastating his bleeding disorder was for him and for our family.
In an instant, I was overwhelmed by the gravity of the situation. The aftermath of Caeleb's bleeds has resulted in something that many people will never encounter. And he's only 13.
I've heard about synovectomies and knee replacements for people with joint damage, and I have known that Caeleb would eventually need specialized attention for his knee and ankle. I guess I have just been hoping it would not be for several more years.
I can be the kind of person who sticks my head in the sand, hoping that the yucky stuff in life will pass without worry. I am ashamed to admit that when Caeleb would complain of his pain, I would say, "You're fine, let's take some Tylenol," and not give it much thought.
Deep down, I knew something would need to be done. I knew that the pain he felt was not typical for a 13-year-old boy. It was wishful thinking that if I ignored it long enough, Caeleb's pain would go away and maybe we could wait another year or two before needing orthopedic help.
Now I wait for the phone to ring with the date and time of an appointment. I keep playing the "what-if" scenarios in my mind, but this is new territory. I know how to handle bleeds and inhibitors, but this is something new and scary.
But once upon a time, bleeds and inhibitors were scary, too.
***
Note: Hemophilia News Today is strictly a news and information website about the disease. It does not provide medical advice, diagnosis, or treatment. This content is not intended to be a substitute for professional medical advice, diagnosis, or treatment. Always seek the advice of your physician or another qualified health provider with any questions you may have regarding a medical condition. Never disregard professional medical advice or delay in seeking it because of something you have read on this website. The opinions expressed in this column are not those of Hemophilia News Today or its parent company, BioNews Services, and are intended to spark discussion about issues pertaining to hemophilia.