There's No Such Thing as a Silly Question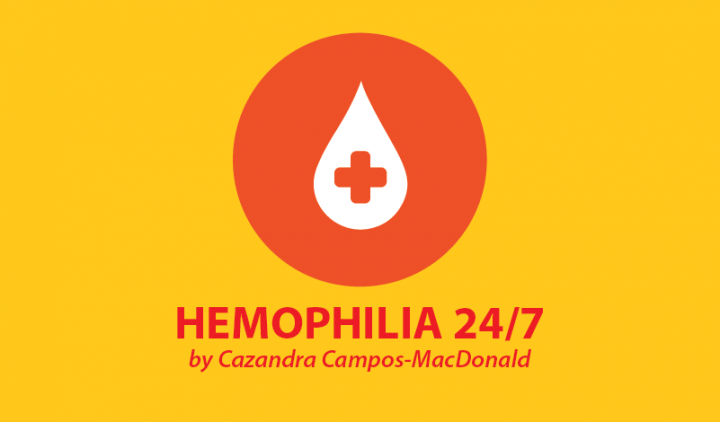 Rarely am I the first to raise my hand in a class or give my opinion before others have shared. I do not want to look foolish or ask a dumb question. Most of the time, the question I held back was the same question others asked. I always seem to let doubt get the best of me.
When my husband and I took our youngest son, Caeleb, to get a second opinion at the hemophilia treatment center (HTC) in Denver several years ago, our goal was to find a treatment protocol to eradicate his inhibitor. Caeleb had developed an allergy to factor VIII, which is a rare complication. The HTC in Albuquerque, New Mexico was only able to treat each bleed as it came, and we hoped to find a long-term treatment.
The appointment lasted hours. From initial bloodwork and examinations to question after question, going through Caeleb's journey with a new team proved exhausting. I remember recalling each event, bleed, and complication with clarity. I was a court reporter retelling the facts of an interview without emotion. The moment that remains clear in my mind is when the room became silent at the end of the seemingly endless barrage of questions. That moment seemed to last for hours.
In an instant, I asked a question without hesitation. For once in my life, I let my heart ask a question without worrying how I might look.
I asked the hematologist, "Is this like a peanut allergy?"
After a moment of silence, the doctor looked at us, tilted his head to the side, and began to talk about the idea of sending Caeleb to a special allergist in Denver. This ended up being a life-changing move for my son.
The simple, perhaps silly question from a mom with no medical background ended up triggering a new thought for the doctor. If I had hesitated and not asked the question, what would have happened? What would not have happened?
Caeleb eventually went from being a sickly, pale little boy in a wheelchair to a rosy-cheeked kid running everywhere, despite his limp. Each year that followed was filled with more days in school and fewer days in the hospital. I look back on that time and realize that transformation started with a small seed planted in the form of a simple question.
Raising a child with a chronic condition means venturing into uncharted territory is often necessary. From trying new treatments and seeing new specialists to asking questions and becoming a fierce advocate, parents act on the behalf of their children without a second thought. It is not because they are smarter than other parents or have special training, but because their love for their children can move mountains.
***
Note: Hemophilia News Today is strictly a news and information website about the disease. It does not provide medical advice, diagnosis, or treatment. This content is not intended to be a substitute for professional medical advice, diagnosis, or treatment. Always seek the advice of your physician or another qualified health provider with any questions you may have regarding a medical condition. Never disregard professional medical advice or delay in seeking it because of something you have read on this website. The opinions expressed in this column are not those of Hemophilia News Today or its parent company, BioNews, and are intended to spark discussion about issues pertaining to hemophilia.