Our Parenting Essentials as a Couple with Disabilities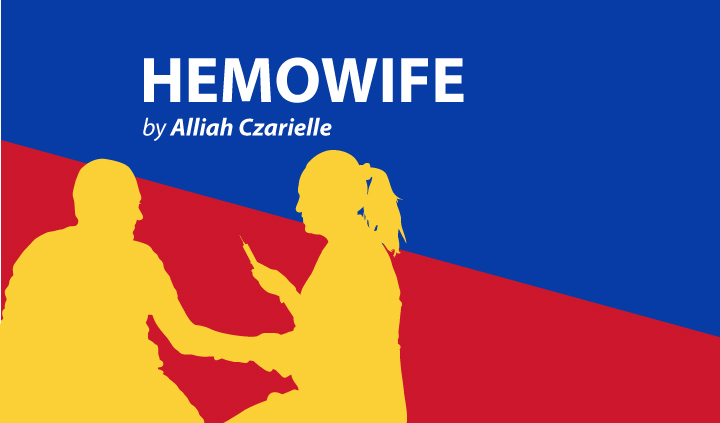 Baby Cittie turned 2 months old on March 18. It's been a whirlwind couple of months filled with sleepless nights and endless smiles. Cittie is thriving; she's doubled her weight, put on some chub, and loves to say "heeeeeeh" in an adorable coo-ey voice.
Over the past couple of months, Jared and I have discovered many aspects of parenthood. We have compiled a list of our "parenting essentials." These are the items we rely on to carry out our parental duties, in spite of Jared's hemophilia and epilepsy and my mental health concerns. Following are our recommended essentials:
A supportive bed
Parenting is a 24/7 job since babies have needs around the clock. Jared and I have gotten used to waking several times during the night to feed, pump breast milk, burp, change, and comfort Cittie until she falls back to sleep. There are various positions and motions involved when getting out of bed, reaching into a crib, taking a crying baby out of the crib, and carrying her the way she prefers, which all differ from time to time. Meanwhile, Jared must be careful not to get into an uncomfortable position in bed that could lead to a bleeding episode.
An ergonomic baby carrier
Before Cittie's birth, I read about the benefits of using a baby carrier. Carrying a baby promotes closeness between parent and child, which is vital to her early emotional development, according to attachment parenting philosophy.
I've noticed Cittie loves to be hugged, whether it's by me, her dad, or her sitter. She relaxes when carried, and the natural rocking motion lulls her to sleep. Since Jared and I are usually up and about carrying out the tasks involved in our home-based business, exercising as part of Jared's hemophilia maintenance, cooking nutritious food, or running errands for our online store, we can't carry Cittie as often as she'd like. But we want to feel close to her at all times.
A baby carrier would allow us to accomplish more while satisfying her need for closeness. It would also help to alleviate strain on our muscles when carrying Cittie. We're currently saving up to get one since carriers can be fairly expensive here in the Philippines, especially the ergonomic ones that prevent hip dysplasia.
A stash of milk
From the start, Jared and I were committed to breastfeeding baby Cittie. We ran into a few challenges at first, which led us to supplement with formula for the sake of our mental health. However, we are now slowly trying to ease back into a breastfeeding and pumping routine.
Jared has been extra supportive of me, even volunteering to wake me up every three hours so I could pump, as maintaining a breast milk supply requires regular milk removal. Most nights I'm too tired to wake up midway through, so I don't get to pump, and as a result, I still don't have a breast milk stash built up. Although our goal is to depend less on formula, we recognize that it's necessary to have a milk stock to keep Cittie fed while daddy or mommy are not feeling well.
A babysitter
Working with a baby in the room is possible — until she begins to bawl her heart out because she's hungry, soiled, uncomfortable, bored, or any combination of the former. Sometimes, you've got to admit when you need an extra pair of hands or someone to watch the baby in another room. Since Jared and I are saving up, we cannot let go of work entirely. Thankfully, we have someone to look after Cittie when we're working or have to go out.
Calming essential oils
Mommy and daddy need to unwind after a long day. One of the best things I bought after Cittie was born was an essential oil diffuser. Essential oils help us relax so we can keep a sane head on our shoulders, which is crucial when caring for an infant. (Note: Please use essential oils with caution around babies under 3 months old.)
This list works for us. However, I've come to realize that there isn't any right or wrong way to do things when you're a parent. As long as you're meeting your child's needs and keeping the baby safe, you're doing great!
***
Note: Hemophilia News Today is strictly a news and information website about the disease. It does not provide medical advice, diagnosis, or treatment. This content is not intended to be a substitute for professional medical advice, diagnosis, or treatment. Always seek the advice of your physician or another qualified health provider with any questions you may have regarding a medical condition. Never disregard professional medical advice or delay in seeking it because of something you have read on this website. The opinions expressed in this column are not those of Hemophilia News Today or its parent company, BioNews Services, and are intended to spark discussion about issues pertaining to hemophilia.