The Faces of Worry: Raising Children with Hemophilia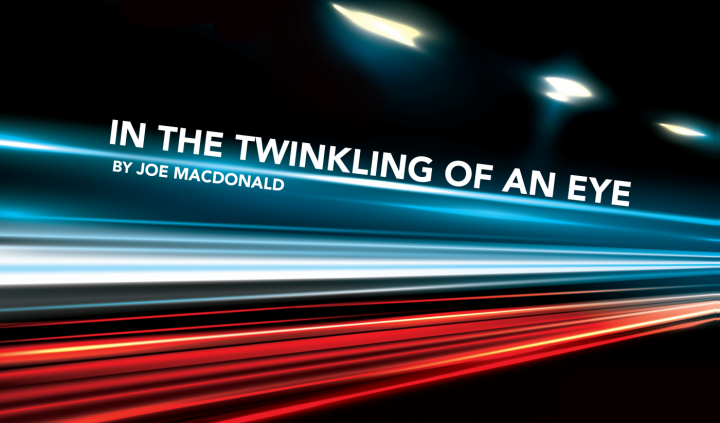 There is never a time that I do not worry about my sons.
"MacDonald the Older" is 23, but not a day goes by that I do not feel concern for his welfare. The phrase "don't do anything stupid" keeps running through my head. Will I get a call from someone one evening telling me that my son is in the hospital in horrible condition? Did he infuse and follow his medical treatment plan? I worry about him because I remember the terrible decisions I made at his age and do not want my son to suffer the same issues that I did.
Worry can be a good thing. It can make us aware of the danger lurking just around the corner. It can help us make wise decisions in the middle of crises. We sense danger, we pause to clear our minds, and then we act based upon the information we gathered in the moments between.
Our ability to analyze a situation happens in the twinkling of an eye. Once a crisis passes, we turn our attention toward the journey.
Worry becomes useless when we are unable to choose because we are paralyzed with fear, frozen in place. Every moment, it seems as if the sky is falling, so we stand still, waiting for a big acorn to drop out of the air and crush us. The "what ifs" drown out rational thinking. Answers do not find their way into our minds because we struggle with issues that require our immediate concern. A current of irrational fears overwhelms and drags us beneath the surface.
"MacDonald the Younger" is another story. Will he be OK while he is away at school today? How can I protect him from the awful bullies in his life? A part of me worries from the moment he leaves the house until the time he walks in the door. Each time he goes, a little part of me dies. My youngest boy continues to grow, and in the process of becoming an adult, begins to separate from his family.
He claims authority over his bleeding disorder. I must stand back and help him through some of the mistakes that he will make in his formative years. "No, son, you put the factor in the syringe this way. No, my way is quicker and gets more medicine out of the vial. Let me help with this part, and you can help with the other part."
Sanity reminds me that I must leave him alone and watch him fly. Just as I developed my best way of infusing, "MacDonald the Younger" will discover his path. Whether I agree or not, he chooses his way of medically treating himself. I must stand by and support him.
I taught him all that he needs to know. Like any parent, my job is to let him step out of the nest and soar. I gave him wings. Despite what others say, my son will fly with the best of them. He will always find the nest, but it is time to forge on to discover the unknown. My fear cannot hold him back. My worries must give way to hope in the divine process of growing in faith and wisdom.
Raising children with chronic illnesses is an endless sea of worry and doubt. If we allow fear to rule our lives, we will never know the joy of walking alongside those we love. Let us manage our worries with hope and determination. Let us remember that everything we need to solve a problem lies within us. Trust your gut, and all of the rest will come into place.
***
Note: Hemophilia News Today is strictly a news and information website about the disease. It does not provide medical advice, diagnosis, or treatment. This content is not intended to be a substitute for professional medical advice, diagnosis, or treatment. Always seek the advice of your physician or another qualified health provider with any questions you may have regarding a medical condition. Never disregard professional medical advice or delay in seeking it because of something you have read on this website. The opinions expressed in this column are not those of Hemophilia News Today or its parent company, BioNews Services, and are intended to spark discussion about issues pertaining to hemophilia.