The Story of a Pearl: Embracing Irritants in a Process of Becoming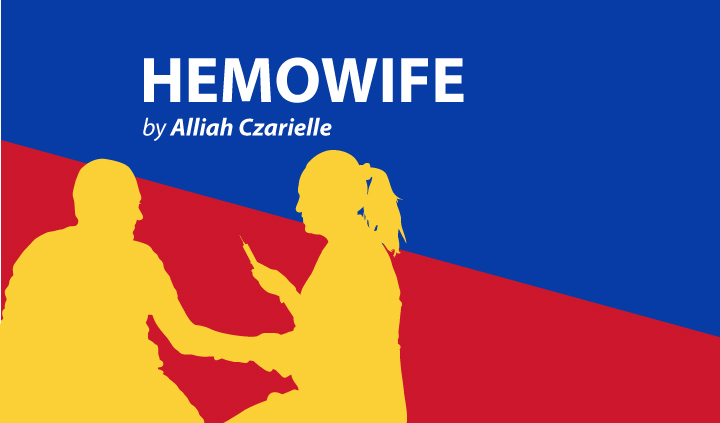 I've recently taken to collecting pearls. It started as a stock-obtaining activity for the jewelry business I run with my husband, Jared, who has hemophilia. It has since grown into a full-fledged personal obsession. This means I've been making a lot of sentimental purchases, but I have absolutely no regrets.
Pearls are beautiful. They come in different colors and shapes, and display rather interesting natural overtones (the color of their sheen). I do believe, however, that the most fascinating thing about pearls lies in the way they become, a process that begins with an irritant. 
An irritating substance (like a piece of grit) enters an oyster, prompting the animal to start protecting itself. It does so by secreting a lustrous organic material known as nacre to encapsulate the irritant. Once the irritant has been covered with enough layers of nacre, it's like the irritant never existed. In that nuisance's place, a precious organic gem forms.
I'm a sentimental buyer, which means I tend to buy things if I mentally associate a meaning with them. My pearls are a symbol of the human struggle to deal with the irritants of life.
Different people deal with different kinds of irritants. For some, it's the annoying neighbor they can never seem to get along with. For millennials (myself included), it's the inability to attain a comfortable standard of living due to a damaged economy, the high price of goods, and a lack of access to basic needs such as medicine. And for the rare family like ours, for whom chronic illness is a permanent guest, it's the way the manifestations of sickness cleverly sneak up on us and interrupt our daily life.
It could be a sneaky little bleed, an injury that seems too small to require treatment but gets bigger and worse. It causes sudden shifts in our division of responsibilities as a family and extra difficulty in making sure our baby's needs are met.
There is no other way to get through incidents like this but to become like an oyster and fully embrace the irritant. The process goes somewhat like this:
Accept that it has happened. The bleed is there and cannot be reversed.
Shift responsibilities as needed. Be "bad" if you must, but just get through the momentary storm. My husband handles cleaning and organizational tasks better than I do, but at times when he has bleeds, he can't handle these tasks, so I do whatever I can (even if I do it badly). To prevent unnecessary stress, I stop at the point where I feel I've already done my best.
Seek comfort in the thought that this is only temporary. The bleed will resolve, especially if treatment has been procured early enough. Things will go back to normal.
Take the downtime as an opportunity to redirect your energy to other purposeful activities. These could be as simple as savoring the quiet time to reflect or working on a new journal entry.
Rejoice when things are back to normal, and congratulate yourself for getting through another bleak episode. That's worth some extra resilience points!
(Repeat process as needed.)
After witnessing several of Jared's bleeding episodes and coming out alive — and perhaps a little stronger! — I'm not sure I've become a precious pearl just yet. I'm sure I have a lot to learn, especially from his family of origin and their 26 years of experience in handling hemophilia; my five years bear hardly any weight against that. Maybe I'm still in the process of building up my own layers. I do hope that someday I can prove to be sufficiently resilient and strong, and be confident in my shine.
***
Note: Hemophilia News Today is strictly a news and information website about the disease. It does not provide medical advice, diagnosis, or treatment. This content is not intended to be a substitute for professional medical advice, diagnosis, or treatment. Always seek the advice of your physician or another qualified health provider with any questions you may have regarding a medical condition. Never disregard professional medical advice or delay in seeking it because of something you have read on this website. The opinions expressed in this column are not those of Hemophilia News Today or its parent company, BioNews Services, and are intended to spark discussion about issues pertaining to hemophilia.