Dealing with My Husband's Bleeding Episode During Quarantine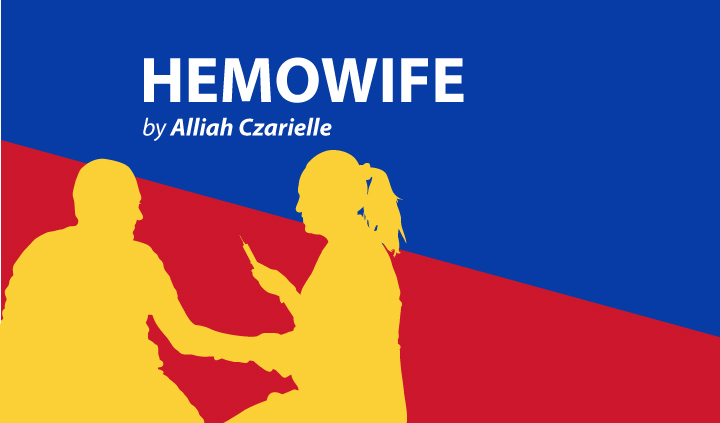 "I wish your ab would be better now," I tell my husband Jared in a pleading voice.
Jared is recovering from a bleed in the abdominal region that has taken a toll on his mobility for the past week. He's already gone through a couple of factor infusions but still can't straighten his legs. He stays in bed for much of the day to recuperate. Now and then, I bring him water bottles so he doesn't get thirsty. In the morning and evening, I help him with his personal care. Our nanny brings us food and helps us with the daunting task of feeding our lively toddler.
Living with a spouse who has a chronic illness like hemophilia has its ups and downs, but being in quarantine due to COVID-19 makes things so much more challenging.
As of now, we've been stuck at home for over two weeks. I'm really thankful we have a home to retreat to and plenty of resources to help us get by. Although we cannot be as active with our jewelry business, we are fortunate to still have clients.
It is a privilege to say I sometimes feel bored. (Others are worried about how they'll survive during this time of scarcity.) Although I can still think of enjoyable activities, I sometimes feel halfhearted about pushing through because my best friend and life partner can't be fully involved.
I miss playing with him and our daughter, Cittie, on the top floor of the house. I miss roughhousing with them both. I miss his lively song and dance numbers. As a hands-on dad, he could spend an entire day doing silly things to entertain Cittie. I even miss the way he spotlessly arranges our room in ways I deem inconceivable.
I'm glad my husband and I are open to one another about our feelings, right down to our deep-seated desires. On the other hand, I still feel a hint of embarrassment and guilt whenever I express such things to him. He can't control the speed of his recovery.
I admit, sometimes it sucks to feel like so many things are out of my control. It gives me a feeling of powerlessness. This feeling isn't friendly to me as a wife and mother. Society already puts enough pressure on us women, particularly moms.
Then again, there's pressure for both of us. Jared has confided in me countless times that he feels pressured to be an "effective" man, but his chronic illness makes him feel otherwise. I don't want to pressure him to recover, as true recovery can only happen one way — naturally.
At times, I find myself praying for at least two bleed-free months. What if, for two straight months, we didn't have to think about having to readjust our lives around an injury? What if we could just focus on being parents instead of having to think about parenthood and this "other thing"?
It's a nice thing to aspire for, and I like to think it's always a possibility. Yet I must also face the reality that my husband averages one bleed a month. That's actually not too bad; the average prognosis for people with his condition could be much worse.
Jared's abdominal bleed is slowly getting better now. He says it's begun to clot. His mobility will soon begin to improve each day. I can't wait.
This evening, while preparing to take out some used dishes, Jared noticed I seemed "exhausted." I admitted things were hard for me now. He said he understood.
"Once your leg recovers, it will be better. Then you'll refill the water," I joked.
"Hemophilia sucks," Jared stated matter-of-factly.
"Yep, and it sucks for the carer, too."
"Does the carer want snuggles?"
That made me smile. "Oh yes …"
"I want the carer to know that the hemophiliac appreciates everything she does. And if it weren't for the carer, life with hemophilia would be so sad …"
My love, that makes me feel better now. "Thank you," I reply, gently caressing my husband's hair. "That means a lot."
***
Note: Hemophilia News Today is strictly a news and information website about the disease. It does not provide medical advice, diagnosis, or treatment. This content is not intended to be a substitute for professional medical advice, diagnosis, or treatment. Always seek the advice of your physician or another qualified health provider with any questions you may have regarding a medical condition. Never disregard professional medical advice or delay in seeking it because of something you have read on this website. The opinions expressed in this column are not those of Hemophilia News Today or its parent company, BioNews Services, and are intended to spark discussion about issues pertaining to hemophilia.