Recognizing the Signs of Depression During Mental Health Month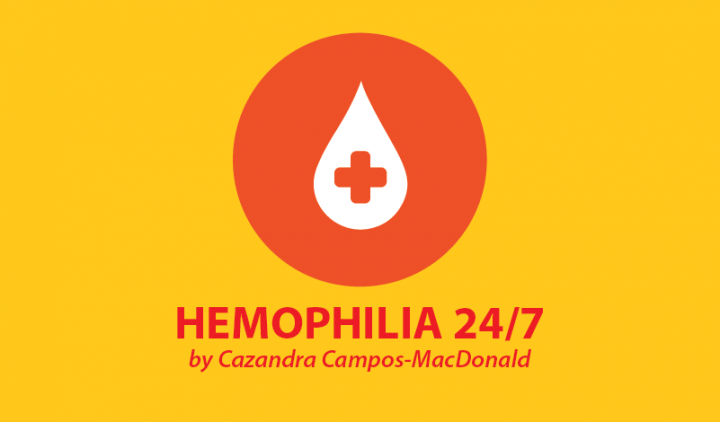 May is a busy month — with end of school year parties and graduations, the time flies as summer begins. This month is significant for another reason: May is Mental Health Month.
It is wonderful that our society talks openly about mental health issues. When I was growing up, these topics were not discussed in public or in my home. I was an adult when I realized my mother lived with depression and anxiety.
Unfortunately, I also live with clinical depression and anxiety. Many people don't understand that clinical depression is not merely feeling sad. I can sink into my "pit" of darkness for no apparent reason, and climbing back out is difficult. When management of a chronic illness such as hemophilia is added to the mix, depression and anxiety can wreak havoc in my life. However, my type of depression is different than the more commonly known form of the condition: I have "high-functioning" depression, or dysthymia.
Going to work, getting tasks done, and taking care of my sons while managing infusions and hospital stays posed no problem for me, even when I was in the middle of a depressive episode. I could handle a crisis — the busier I was the better. But when I slowed down long enough to hear myself breathe, depression took over. I find it challenging to allow myself to relax, but over the years, I have gotten better at recognizing the signs that my depression and anxiety are beginning to spiral out of control.
The longer I've lived with depression and anxiety, the more aware I've become of the signs that my mental state is compromised. I've also recognized the flags in my children, particularly in my adult son. Since he has moved away from home and began working, he has had a few problematic bleeds that are reminders that he needs to prioritize his health. Sometimes his depression happens because he needs to slow down and take care of his hemophilia.
When life is continually interrupted by an illness, it can be overwhelming. While we want to proceed with our day as usual, our condition can have other plans. We must accept what needs to happen to take care of ourselves. Missing work or school can disrupt your day, and when healing takes longer than expected, we can slip into our minds and let negativity take over. When bleeds or illnesses persist with no end in sight, depression can set in.
If you or someone you love is struggling, the most important thing you can do is listen to them. But bear in mind that even if someone is sad or illness is putting a damper on their plans, they may not be suffering from depression. To ensure that your mental health is in good shape, reach out to a counselor, social worker, or physician for support.
Mental health is equally as important as physical health. You are not weak if you need help. Reach out.
For more information on mental health, visit the National Alliance on Mental Illness and Mental Health America.
***
Note: Hemophilia News Today is strictly a news and information website about the disease. It does not provide medical advice, diagnosis, or treatment. This content is not intended to be a substitute for professional medical advice, diagnosis, or treatment. Always seek the advice of your physician or another qualified health provider with any questions you may have regarding a medical condition. Never disregard professional medical advice or delay in seeking it because of something you have read on this website. The opinions expressed in this column are not those of Hemophilia News Today or its parent company, BioNews Services, and are intended to spark discussion about issues pertaining to hemophilia.