Looking to My Sons' Futures with Hope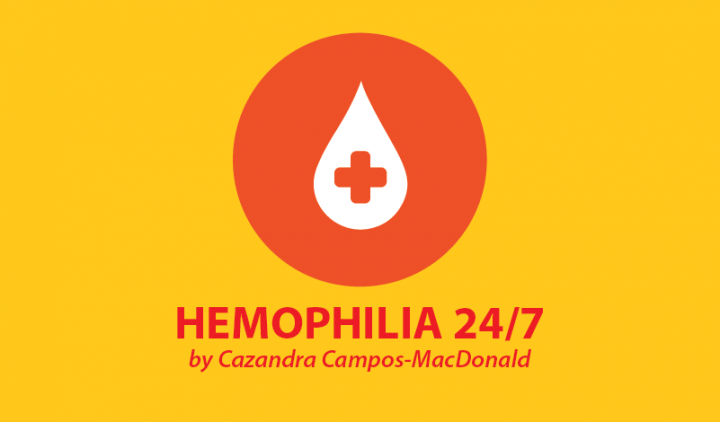 I have big dreams for my sons. I want them to go to college, have successful careers, and find loving partners. I hadn't thought that these things would be out of reach for either of them. But I did believe at one time that my mighty warrior Caeleb would be limited in his educational pursuits.
When Caeleb's inhibitor was wreaking havoc in our lives, I had a difficult time thinking about the future. I could focus only on the present moment while battling bleed after bleed. I considered how I could best help Caeleb. The future was hard to see; I couldn't think about the next week, never mind years ahead. I tried to accept the possibility that he might not go to college. Of course, I know that it's not for everyone, but more than anything, I wanted my son to have the opportunity. I wondered how he could go away to college while living with a nasty inhibitor and worried about his quality of life while he was experiencing frequent bleeds.
Imagining Caeleb an entire state or even an hour away from home did not seem possible. I avoided talking about college and careers — these ambitions seemed unrealistic, and I didn't want my son to get his hopes up. And then things began to change.
Caeleb got into a routine of daily infusions with a plasma-derived product that stopped his bleeds. Finally, after years of battling the inhibitor with little success, we found a treatment that allowed my son to have a more "normal" life. He no longer missed weeks of school due to a bleed. His wheelchair and walker began to collect dust, and he started to indulge in his love of art.
Nowadays, you won't find Caeleb without a sketchbook in hand. His favorite store is the art shop where he stocks up on pens, markers, erasers, and sketchbooks. He never seems to have enough. And he has his sights set on college. As Caeleb enters eighth grade, he is already thinking about his future — one that I wasn't sure was possible. His new treatment has opened doors through which I hadn't believed he would ever walk.
It's easy to lose hope when a bleeding disorder becomes the center of your life. But I know from experience that you must hold on to every bit of hope you have. We don't know what the next day will bring, never mind what will happen years from now. But when you hope for the best, you may be pleasantly surprised.
***
Note: Hemophilia News Today is strictly a news and information website about the disease. It does not provide medical advice, diagnosis, or treatment. This content is not intended to be a substitute for professional medical advice, diagnosis, or treatment. Always seek the advice of your physician or another qualified health provider with any questions you may have regarding a medical condition. Never disregard professional medical advice or delay in seeking it because of something you have read on this website. The opinions expressed in this column are not those of Hemophilia News Today or its parent company, BioNews Services, and are intended to spark discussion about issues pertaining to hemophilia.