Being Prepared and Staying Vigilant When Pain Flares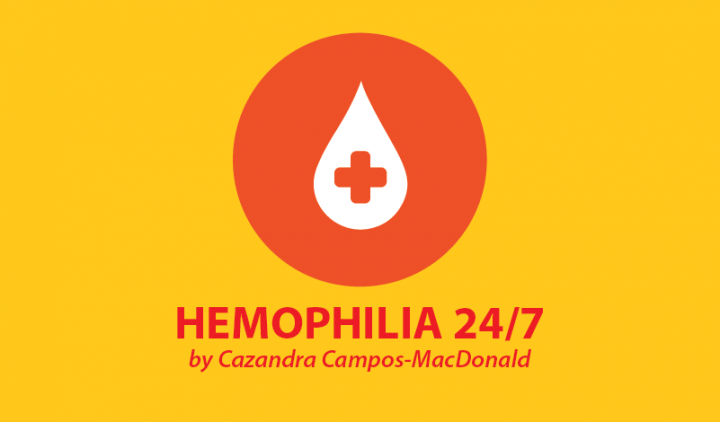 The current state of our world has me longing for something. It's something that when gone, nothing remains quite the same. What I long for is routine.
Yes, I miss the humdrum and the mundaneness of routine. I can still count on some aspects of my life remaining steady, such as coffee with my husband in the morning while we watch our favorite news program. This starts my day off on the right foot and sets me up for a productive day.
After a recent move last June, finding routine has become a bit of a mystery. Online school for my youngest son, Caeleb, keeps me on my toes and brings some added stress to my days, which is how most of us in the world are operating right now.
One familiar thing reared its ugly head recently, though, and smacked me between my eyeballs: hemophilia.
Hemophilia is not the center of my life any longer. For years, my family was ruled by this disorder. Plans could hardly be made without thinking about the worst possible outcome. Packing a cooler with factor and supplies before leaving the house was a must, and holidays and birthdays were sometimes missed because hemophilia insisted upon an overnight stay in the hospital.
A recent Saturday morning of errands whisked me back to the years when I couldn't think past one breath at a time.
Caeleb accompanied me one morning to run several errands. I caught myself several times moving rapidly, like a mom on a mission, with purpose behind each step. I had to slow down so that Caeleb could keep up. He didn't complain, but when I noticed him moving increasingly slowly, I realized there was something he wasn't saying. He was in a lot of pain.
Chronic pain from repeated bleeds in the ankle and knee sometimes makes walking difficult for Caeleb. I do my best to remember to slow down, but if it weren't for his breakthrough pain, I would forget about his hemophilia. Caeleb isn't infusing, but rather injecting the medication he needs to control hemophilia. This injection happens every two weeks, so it is easy to let hemophilia drop to the back of my mind.
It's good that hemophilia isn't the focal point of my home anymore, but I wonder if the ease with which Caeleb deals with his bleeding disorder isn't cause for at least some concern. Complacency can be dangerous, because it can cause us to move through life on autopilot without regard for things around us that can trigger a bleed. When we begin to stop paying attention to our surroundings, hemophilia can make an unwanted return.
Having hemophilia not be at the center of our lives is good, but forgetting about it completely can be dangerous. While life is exponentially better than I ever imagined it would be regarding my son's bleeding disorder, he still lives with hemophilia. It's not a frequent visitor, but it still drops in unexpectedly. I just need to be prepared.
***
Note: Hemophilia News Today is strictly a news and information website about the disease. It does not provide medical advice, diagnosis, or treatment. This content is not intended to be a substitute for professional medical advice, diagnosis, or treatment. Always seek the advice of your physician or another qualified health provider with any questions you may have regarding a medical condition. Never disregard professional medical advice or delay in seeking it because of something you have read on this website. The opinions expressed in this column are not those of Hemophilia News Today or its parent company, BioNews, and are intended to spark discussion about issues pertaining to hemophilia.