My Son Learns Why It's Critical to Rely on Others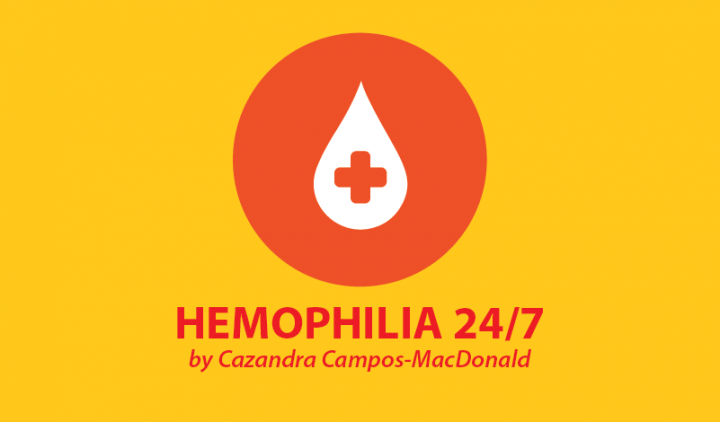 My adult son is 22 and living at home. He will be moving to a neighboring city next month and will go back to college in the fall. He was recently hired at a coffee shop and has been commuting the 90 miles one way about four days a week until he moves. It's been a big commitment, but he is looking forward to the next phase in his life. I am excited for him.
Last week, he called me during his shift and told me he was having a bleed. It was a significant one in his arm. He had not told his employer about his bleeding disorder, and when they saw his arm they were concerned. He had hit it hard in the stockroom, and I could hear the concern in his voice. He infused the day before and was surprised the injury resulted in such a significant bleed. He finished up a few things at work and headed home.
When he arrived home, his arm was very swollen. After an injury, he would normally infuse immediately, but being an hour and a half away without his factor caused him precious time untreated. It was one of those moments when he was reminded that he has hemophilia. I urged him to call his hematologist, but he didn't.
The next morning, his arm was still tender. He finally agreed to call the doctor and received some good advice. He needed to stop working at least one day, and hearing from his medical professionals was a well-needed lesson.
Sometimes you can't do a chronic disorder on your own. As a person living with hemophilia, you know your body better than anyone else, but your medical team is in place for a reason. I think my son felt it was a sign of weakness if he was to reach out for help. I encouraged him to keep the lines of communication open, because they are the experts and can help him manage his bleeding disorder. Yes, they help him manage his disorder — it's not up to him alone.
If we are smart, we surround ourselves with knowledgeable people who can help us out when we are in a bind. Just like having good friends who you can call at 2 a.m., we need to have medical professionals who have the answers and know who we are. If you only go to the treatment center for an annual visit, that is fantastic, but when an incident arises your team should be the first contact you make.
You are not alone when living with a chronic illness. You will not always have all the answers. Rely on your family and friends, but never forget to keep in contact with your treatment center. Sometimes a phone call and bit of reassurance may be all you need.
***
Note: Hemophilia News Today is strictly a news and information website about the disease. It does not provide medical advice, diagnosis, or treatment. This content is not intended to be a substitute for professional medical advice, diagnosis, or treatment. Always seek the advice of your physician or another qualified health provider with any questions you may have regarding a medical condition. Never disregard professional medical advice or delay in seeking it because of something you have read on this website. The opinions expressed in this column are not those of Hemophilia News Today or its parent company, BioNews Services, and are intended to spark discussion about issues pertaining to hemophilia.