New Treatments Mean Summer Camps Can Focus on Fun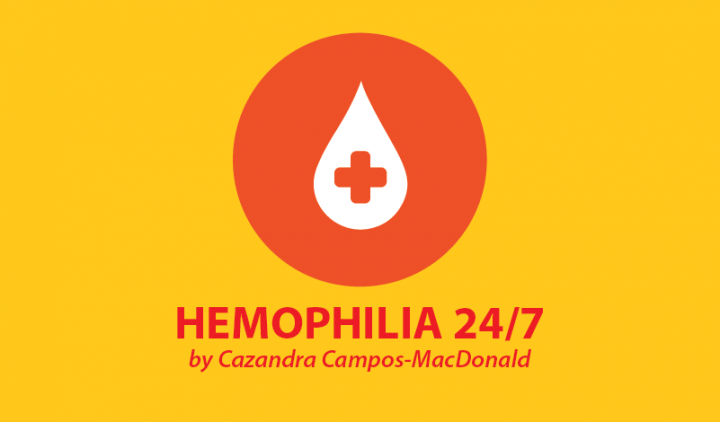 Summer is upon us. Our kids have big plans: sleeping in, watching television, playing video games, sleepovers, vacations, and summer camp. From church camp to athletic and band camp, the summer is filled with opportunities. The bleeding disorder community also has summer camps across the country from June to August.
Camp for kids with a bleeding disorder is a place where they can participate in sports and activities, something they may not be able to do at home. Each year, they meet people who understand them in ways that others cannot. They share similar experiences of the pain of a bleed, infusions, and the list of things they can and cannot do. Camp brings these kids together in solidarity, and they know that they are not alone in their struggles.
The goal of camp is learning to self-infuse. Children as young as 8 learn to access a vein in their body. Watching a kid tie on a tourniquet, find a vein with their non-dominant hand, and use a butterfly needle to access the blood vessel is an astounding sight. For most of us, this is not a "normal" thing to do, but for the bleeding disorder world, it is merely a part of life.
Years ago, kids with bleeding disorders would arrive at camp in wheelchairs or on crutches. They would be treated for frequent bleeds while they tried to make the best of the week. Eventually, the scene changed with kids only needing to be seen in the clinic for routine cuts and scrapes. Camp nurses no longer had to assist kids in getting through the week. The focus shifted to learning to self-infuse and having fun.
Here we are in 2019, with new products that are changing the bleeding disorder landscape. Now that my son no longer has a port and does not need to infuse regularly, I wonder how it will change his focus at camp, along with many other kids in the same situation. It is a good problem to have. While the need to infuse has not gone away, how frequently it is required has changed for many. Perhaps camp attendees can now focus entirely on fun.
I am grateful to the counselors, volunteers, and medical staff who spend their time with our kids. They answer a calling to help children like my son to be in a place where they can be themselves. I struggle to find the words to express my appreciation for these amazing people.
To locate a summer camp near you, contact your local bleeding disorder chapter or hemophilia treatment center, or visit the National Hemophilia Foundation's website for camp listings.
***
Note: Hemophilia News Today is strictly a news and information website about the disease. It does not provide medical advice, diagnosis, or treatment. This content is not intended to be a substitute for professional medical advice, diagnosis, or treatment. Always seek the advice of your physician or another qualified health provider with any questions you may have regarding a medical condition. Never disregard professional medical advice or delay in seeking it because of something you have read on this website. The opinions expressed in this column are not those of Hemophilia News Today or its parent company, BioNews Services, and are intended to spark discussion about issues pertaining to hemophilia.