Fear in the Face of a New Treatment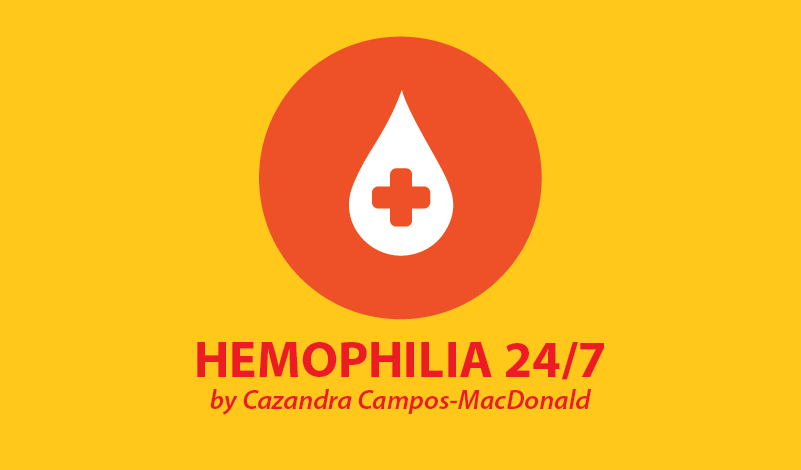 I am still waiting to hear from our hemophilia treatment center about whether our insurance will cover Hemlibra (emicizumab-kxwh) for Caeleb. Honestly, I've put it out of my mind for a bit because I know it is not a "done deal" until I have the product in my hand. Considering a "no" from the insurance is not something I can handle thinking about right now. Despite this therapy costing less than our current treatment, it's not always that easy to switch products.
There is something that is scaring me about trying Hemlibra: What if it doesn't work for Caeleb? Yes, he is on a daily infusion schedule that is keeping him bleed-free while still having an inhibitor, but imagining a once-a-week injection instead of a daily infusion is almost too much to comprehend.
With all of Caeleb's complications in the past with allergies to factor, I feel a part of me is already resigned to knowing Hemlibra won't work. I am not a "glass half-empty" kind of gal, but I find myself seeing it more than half-empty. My hopes are already up, and I see them coming to a crash before we have even begun.
I'm starting to remember some of the things that I had put in my past with Caeleb's constant hospitalizations. Repeated visits with hours of waiting to make sure there is no allergic reaction. Seeing familiar faces that we would rather not see. Walking into the doors of the hospital with the smells that trigger my insides to quiver and shake. All of those memories come flooding back, and it's to a place I would rather not visit. I am just terrified that attempting this new treatment may put us back in a place that would not be the best for Caeleb.
You could easily say, "Well, if it doesn't work, then you stop and go back to what does work!" Of course, we would. But just considering something that is so wildly new and revolutionary, surprisingly, brings on some fear. It's mainly the fear that it will not work and revolutionize Caeleb's life.
I have seen my son suffer. It's something a mother would hope never to see happen to their child, but when you do, it changes something deep within your soul. I want nothing more than for my sons to receive the best care and treatment possible, and I have always believed that the newest drug with all its promises is not necessarily the best for everyone. But in this case, I am hoping and praying that it is all it is cracked up to be for my Caeleb. He deserves the best life possible. Forty-eight needle sticks versus 365 infusions would surely ramp up his quality of life.
For all of you considering a new product or treatment for your loved one: Do the research and make a list of the pros an cons. Just because it works for someone else, doesn't necessarily mean it is best for you.
***
Note: Hemophilia News Today is strictly a news and information website about the disease. It does not provide medical advice, diagnosis, or treatment. This content is not intended to be a substitute for professional medical advice, diagnosis, or treatment. Always seek the advice of your physician or another qualified health provider with any questions you may have regarding a medical condition. Never disregard professional medical advice or delay in seeking it because of something you have read on this website. The opinions expressed in this column are not those of Hemophilia News Today or its parent company, BioNews Services, and are intended to spark discussion about issues pertaining to hemophilia.