Teaching Young Adults About Hemophilia Is a Never-ending Process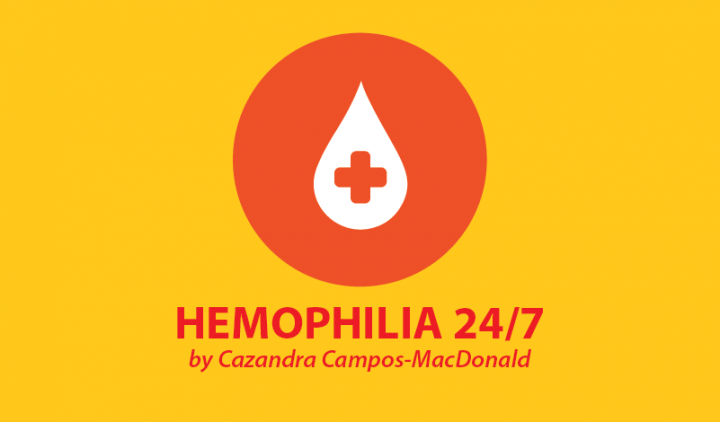 My adult son, Julian, does a wonderful job managing his hemophilia. He infuses twice a week per doctor's orders, and if he has a breakthrough bleed, he treats as needed.
Julian is extremely fortunate, because throughout his 24 years, hemophilia has not been the center of his life. His journey with hemophilia has resulted in only one major muscle bleed and no joint bleeds. However, there are times when life gets busy, and he forgets to infuse as directed. A recent phone conversation led to a frightening realization for me as a parent, and a lesson I taught him was not appreciated.
Julian recently had a procedure scheduled at the dermatologist's office. The night before his procedure, he called to tell me his appointment was early the next morning. I asked what his hematologist said concerning the dermatologist appointment. I assumed he reached out to the hemophilia treatment center (HTC) because he had contacted his doctor before dental work a few weeks earlier. When the phone went silent, I was alarmed. Julian admitted he forgot to coordinate care with the HTC.
It was almost 10 p.m., and his appointment was before business hours. "You didn't tell Dr. Q you were having this [procedure] done? You can't do this until she knows!" It was not my finest moment. I panicked because my son was scheduled to have a scalpel put to his skin in several places, and his hematologist did not know. Julian perceived my anxiety as scolding, but I was scared.
My son immediately tuned me out, and thankfully my husband entered the conversation with a calm attitude and helped Julian develop a plan. I was out of my mind with worry. Not only did he not call to coordinate care, but Julian seemed to think that he was invincible. He looked forward to this procedure, and did not give a second thought to the details of his hemophilia.
I know that he understands the importance of being in touch with the HTC, but in this case, I realized Julian's disregard for the severity of his bleeding disorder.
Becoming complacent about hemophilia can give a person a false sense of security. In Julian's case, if he had experienced complications from the procedure, not coordinating care between the dermatologist and the hematologist could have resulted in a serious situation, especially since he is five hours away from the HTC. How much factor would he need to infuse if there was a complication? Who in his immediate vicinity would provide treatment if he needed help? 
Fortunately, the procedure went well. Julian spoke to the HTC after the procedure. It was firmly impressed upon him always to inform the clinic when considering a medical procedure, especially one involving a scalpel. It was a good lesson for my son.
Parents have a huge responsibility to teach their children the intricacies of handling a bleeding disorder. Teaching begins at an early age. From learning how to mix factor to administering self-infusions, the technical parts of managing their bleeding disorder are some of the "easier" items to accomplish. Contacting the HTC during a bleed, planning care for surgery, and advocating for their health issues are some of the more difficult concepts to understand as a young adult.
Letting children make mistakes is part of parenting. Standing by to watch them fail is never easy, but when an adult child makes a decision that may cause harm, it is important to speak up. Be patient. Stay calm. Try not to get emotional, and lay out the facts. It will probably be a difficult conversation, but hopefully the adult child will realize the importance of the issue when approached with concern and respect.
In the end, parents send their children out into the world to seek their own fortunes, hoping they take the lessons they've been taught to heart, and that they know that caring for their bleeding disorder is a top priority.
***
Note: Hemophilia News Today is strictly a news and information website about the disease. It does not provide medical advice, diagnosis, or treatment. This content is not intended to be a substitute for professional medical advice, diagnosis, or treatment. Always seek the advice of your physician or another qualified health provider with any questions you may have regarding a medical condition. Never disregard professional medical advice or delay in seeking it because of something you have read on this website. The opinions expressed in this column are not those of Hemophilia News Today or its parent company, BioNews, and are intended to spark discussion about issues pertaining to hemophilia.