With the Second Diagnosis Came Depression: Part 2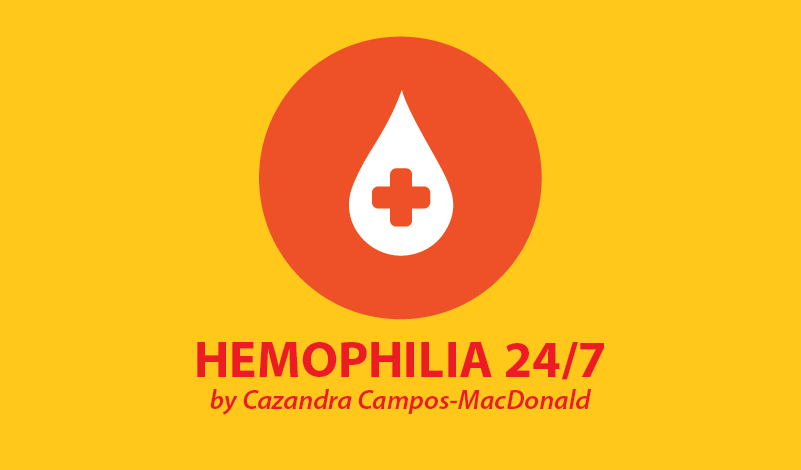 Second in a series. Read part one here.
I have been on medication for my clinical depression for over 25 years. There is no other option. Even throughout my second pregnancy, I took medication under my psychiatrist's supervision. I've never been ashamed to admit my need for medication, but one thing that has still been difficult for me after 12 years is understanding the postpartum depression I experienced after the birth of my second child.
My mighty warrior, Caeleb, was a robust baby weighing in at over 9 pounds. His complexion was very light, with a "perfect gentlemen's haircut." After a 10-day stay in the neonatal intensive care unit, because he did not want to eat, we finally made it home to find our new normal. But I was finding that motherhood, 10 years after my first child and the second diagnosis of severe hemophilia was almost too much to comprehend. I wanted answers to why. Why did he have hemophilia? I was obviously a carrier, so how did that not come up in my lifetime? All of the answers to my questions left years before. My mother passed away five weeks after my first son, Julian, was born. Only she had the answers.
My depression didn't just begin to send me to the all-familiar cold, dark, hopeless pit I had experienced so many times before. My depression put its arms around me like a boa constrictor, pulling me down into the depths of a place I had not known existed. I was so overcome with the feelings of hopelessness that the only person I could feel anything for was myself. I had no connection to my husband or Julian and especially none to my sweet Caeleb. I would find myself looking at him and asking myself, "Who is this?" My husband Joe was amazing. He took me to my psychiatrist several times, but one visit burned into my mind.
The only thing I remember of the actual visit was that I filled it with tears as my Caeleb lied in his infant seat, sleeping at my feet. As we left the office on the sixth floor, I walked, putting my back against the wall. I was afraid to get close to the railing that looked down because I had an overwhelming thought, "What would happen if I leaned over and he slipped?" I remember sliding down to the floor in tears, frozen in fear.
Slowly over time, I began to climb out of the pit. The constricting presence around me began to loosen as I fought my way out of that level of darkness that was swallowing me whole. As much as I have encountered with my sons and their hemophilia, watching them endure pain, surgery after surgery, and the devastation of living with inhibitors, I find that those months of living with postpartum depression were some of the scariest of my life. What should have been a joyful time with a newborn was almost stolen from me.
I am so grateful to have climbed out of the pit. It's a place I visit on occasion, not by choice, but never for long.
***
Note: Hemophilia News Today is strictly a news and information website about the disease. It does not provide medical advice, diagnosis, or treatment. This content is not intended to be a substitute for professional medical advice, diagnosis, or treatment. Always seek the advice of your physician or another qualified health provider with any questions you may have regarding a medical condition. Never disregard professional medical advice or delay in seeking it because of something you have read on this website. The opinions expressed in this column are not those of Hemophilia News Today or its parent company, BioNews Services, and are intended to spark discussion about issues pertaining to hemophilia.