The Truths About Being a Carer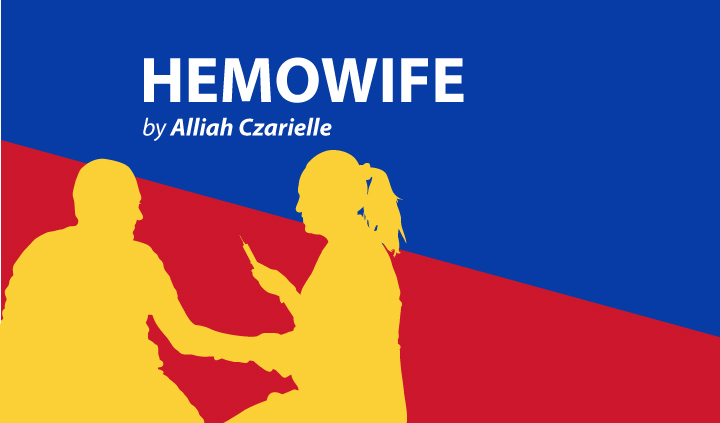 When I'm browsing online, I often see posts dedicated to carers of people with disabilities, calling them "unsung heroes" for sacrificing time and convenience for their loved ones' well-being.
As the wife of a person with disabilities, I can attest that is often the case. I believe carers deserve recognition. However, those accolades conceal a truth that is far from pretty: Carers struggle, too. Painting the picture of sacrifice as something "perfect" and "easy to do" can obscure the reality that it's a bumpy road. We may even have to go against our own nature to become a more patient and understanding version of ourselves.
Below I share with you some "truths" about being a carer that I would like you to know:
At times, being a carer to a person with disabilities can feel like a defiance of logic.
I often say my partner is awesome and much more than his illnesses, and it's true! His hemophilia and epilepsy don't define him. They may give him a difficult time physically and emotionally, but they don't take away his capacity to love the people around him, even those he thinks are more fortunate than him.
Still, there are times when his illnesses seem overwhelming. Stressful events do have a way of distorting reality. It seems logical that if he gets a bleed and I have to run errands alone or calm our crying daughter at night, then hemophilia's to blame. Right?
To move forward, I have to remind myself that the situation is merely a phase, just like my spells with mental illness. It's not always easy, especially when I'm stuck in a "reasoning loop" filled with negative thoughts. But it's what I need to do to get by.
It's not always easy to ask for help. When we do, we need reassurance that we can do things.
I'll beat you to the chase and say that perhaps it is a matter of pride. It can seem as if our confidence is virtually nonexistent because we often second-guess whether we're any good at what we do. And while we do appreciate help from others, the extent of their support matters, too. Sometimes, too much help isn't helpful.
We need to know that we can be self-reliant and that we can raise our own families independently, although we may sometimes have to take on double the workload of others who don't have carer duties. And that can be exhausting — particularly for a new mom like myself.
I want big things for my family: to provide for my daughter, as well as for mommy and daddy. I am not fond of leaving her with nannies, because I want her to know that she belongs to us.
I wish for assurance that I can work it out, in spite of my husband's hemophilia, and my situation balancing time, work, effort, and money.
We walk a fine line between openness and avoiding hurting our partner's feelings.
Openness and honesty are two necessary components of any relationship — including one between a person with a disability and a "normal" person. However, it gets tricky when timing is involved. In the face of disability, it's about setting aside how you feel at a time when your partner's feelings should matter more.
We're just human.
Carers are human. We're not immune to the stresses and hardships that come hand in hand with difficult situations, though other people may say we're more resilient than others. (Maybe we've just learned coping mechanisms to help us deal with difficulties without burning out.)
Just because sacrifice seems to "come easy" for us does not mean that it is effortless for us to let go of our desires and comfort — or in the case of new moms: SLEEP. But we know it is for the best, and that is why we strive to do it. Sometimes, we can get too caught up in wanting to do a "perfect" job of being a carer. We need others, including our partners, to remind us that we're not expected to be perfect. That we should be called heroes, not because we are perfect, but rather, because we step up to do what has to be done, even when it seems impossible.
***
Note: Hemophilia News Today is strictly a news and information website about the disease. It does not provide medical advice, diagnosis, or treatment. This content is not intended to be a substitute for professional medical advice, diagnosis, or treatment. Always seek the advice of your physician or another qualified health provider with any questions you may have regarding a medical condition. Never disregard professional medical advice or delay in seeking it because of something you have read on this website. The opinions expressed in this column are not those of Hemophilia News Today or its parent company, BioNews Services, and are intended to spark discussion about issues pertaining to hemophilia.