What Happens When the Pandemic Ends?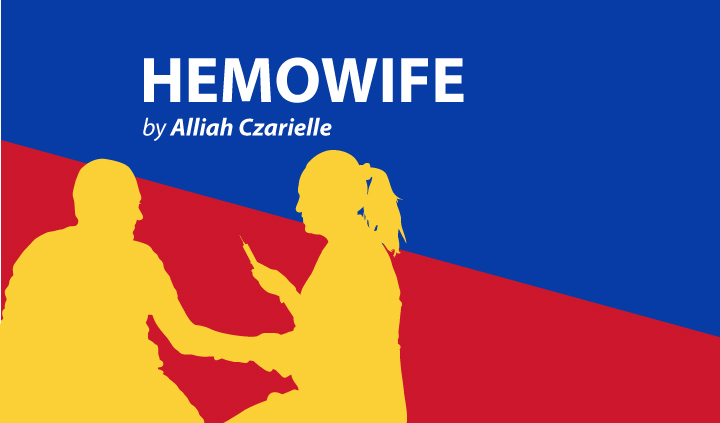 Our community quarantine was set to end on April 30. In the last few days of April, I felt so excited to go back to how life was before COVID-19. I missed going out, eating authentic Japanese ramen, and driving to a nearby café for my morning java. I envisioned going to a park with my husband, Jared, and our toddler.
I wasn't too optimistic about it, though. With our country's current health situation, lifting the quarantine would only spark disaster.
Now, I'm starting to feel like I could care less about when things will return to normal.
This
has become our new normal. Our typical routine now consists of trying to be productive in the lazy atmosphere of home, waiting for deliveries to arrive, and occasionally dressing up to pretend we're going out.
Somehow, we've managed to restructure our lives to make things work in the present. Things aren't perfect, but we get by. We're now forced to live one day at a time — not because we want to, but because we have to. I no longer feel as pressured to meet deadlines since there's no "deadline" for when the virus will end.
There's only one huge question mark in our heads right now: What will happen when the pandemic ends?
Right now, we have three major concerns:
1. We expect a truckload of bills to pay this season.
Jared's parents are easing into retirement. Starting next month, we must allot a larger fraction of our income to household expenses. To make this work, we need to stick to a strict budget. 
Earning money can be tricky for a couple of self-employed people with disabilities. Jared's bleeds sometimes get in the way of work, and so do my bouts of mental illness. We're thankful our business is starting to grow and become more stable, but the question of how we'll recoup our quarantine losses remains.
Aside from having hemophilia, Jared also has epilepsy due to a childhood head injury. He must take two types of maintenance medication daily to keep him from having seizures. These medications are quite expensive.
On the bright side, Jared's seizure frequency is now much lower than it used to be. We hope this is a sign that he is getting better. That way, his doctor might taper off his meds.
2. The COVID-19 pandemic is bound to transform the global economy.
By extension, the dynamics of businesses will change. We still don't know how this will affect our jewelry business, but we speculate that sales will weaken. Money is scarce, and jewelry is not an essential good.
We're now planning to set up another business so we can add to our income streams. Life will not stop for us despite our health conditions. Our daughter, Cittie, is growing up fast, and I want to give her the best possible care and attention.
I want our family environment to be as stress-free as possible for Cittie and her future sibling(s). We live in a large house right now, but it is not ideal for us. We get stressed having to think about how to make our life comfortable in here.
Our dream home is small and compact, one in which Jared won't feel alienated from everyone when he has a bleed. A condo in the city would be the right size for us. It would also bring us closer to the things we need for both family and career. Jared and I
especially
look forward to living in a building with a pool. Swimming is an excellent workout for hemophilia!
3. Clotting factor may become less accessible.
The changes in our global economy may also cause logistics issues. As a result, clotting factor may become even more inaccessible to Filipinos. The Philippines' only stock of factor consists of donations from developed countries.
To be safe, Jared must be wise about how often he infuses hemophilia medication. He must also take care of his body better. If he bleeds too often, there might not be enough factor available to treat his bleeds.
Living life this way can be stressful. I sometimes feel like I'm walking on eggshells when it comes to Jared's health. Yet this is important to keep in mind because one mistake can take us straight to the hospital. Not an ideal situation!
These three thoughts circle my head as I brace myself for two more weeks in lockdown. I must deal with them in a proactive manner — one step at a time — so my worries don't turn into anxiety.
***
Note: Hemophilia News Today is strictly a news and information website about the disease. It does not provide medical advice, diagnosis, or treatment. This content is not intended to be a substitute for professional medical advice, diagnosis, or treatment. Always seek the advice of your physician or another qualified health provider with any questions you may have regarding a medical condition. Never disregard professional medical advice or delay in seeking it because of something you have read on this website. The opinions expressed in this column are not those of Hemophilia News Today or its parent company, BioNews Services, and are intended to spark discussion about issues pertaining to hemophilia.