Why Do We Walk? Because We Can!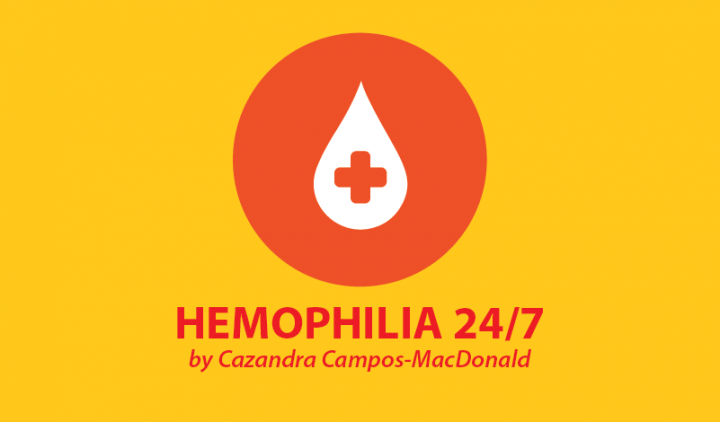 I recently spoke to members of the Sangre de Oro Chapter of the National Hemophilia Foundation, based in Albuquerque, New Mexico. They are my family. We gathered to "kick off" the upcoming Unite for Bleeding Disorders walk. We had a friendly competition to see whose team was the largest and shared stories about why we walk.
"I walk for my son so that he has a better life."
"I walk for my family because numerous brothers and uncles have lived with this disorder for so many years."
"I walk for myself, my family, those who care for children with a bleeding disorder and for all the little boys and girls who live with a bleeding disorder."
These amazing leaders in the community stood up in front of 200 people and proclaimed their "why."
As I spoke to the group, I had a realization. "Why do we walk?" I asked. "We walk because we can," I proclaimed. The audience immediately began to clap. "Because we can" may not sound very motivating because most of us walk, but when I think back to the first walk I attended in Albuquerque six years ago, my mighty warrior Caeleb was in a wheelchair. I wheeled him around Tiguex Park with other members of the Sangre de Oro community with a sense of pride. Despite the numerous setbacks Caeleb endured, we were participating in that walk. I determined that nothing would hold my warrior back, even if he couldn't walk.
We walk in honor of many, but we also walk for those who are no longer with us. We walk to keep alive the memories of those who died during what has become known as the "hemophilia holocaust" in the 1980s. I walk not only for both of my sons but also for my brother. My brother, Ronaldo Julian Campos, who was born on May 23, 1962, in a small South Texas town. I'll never know if the doctor knew if he had hemophilia, but Ronnie died five days later from a brain bleed. I walk for him and for all the little boys and girls who did not have a diagnosis, whose lives were cut too short because their rare, genetic bleeding disorder was not seen or understood.
One of my friends told the story of attending camp. He has a group picture of the guys in his cabin all those years ago — he is the only one still living. That is why he walks.
If you are involved in a local chapter that has an annual walk, consider participating. It's not just about raising money for the chapter. It's about raising awareness. It's about lacing your shoes to walk for the ones who use walkers and wheelchairs. It's about taking every single step and thinking about the loved ones lost to this disorder.
Most importantly, it's walking because we can for those who didn't have a chance.
***
Note: Hemophilia News Today is strictly a news and information website about the disease. It does not provide medical advice, diagnosis, or treatment. This content is not intended to be a substitute for professional medical advice, diagnosis, or treatment. Always seek the advice of your physician or another qualified health provider with any questions you may have regarding a medical condition. Never disregard professional medical advice or delay in seeking it because of something you have read on this website. The opinions expressed in this column are not those of Hemophilia News Today or its parent company, BioNews Services, and are intended to spark discussion about issues pertaining to hemophilia.