My Wishes for the New Year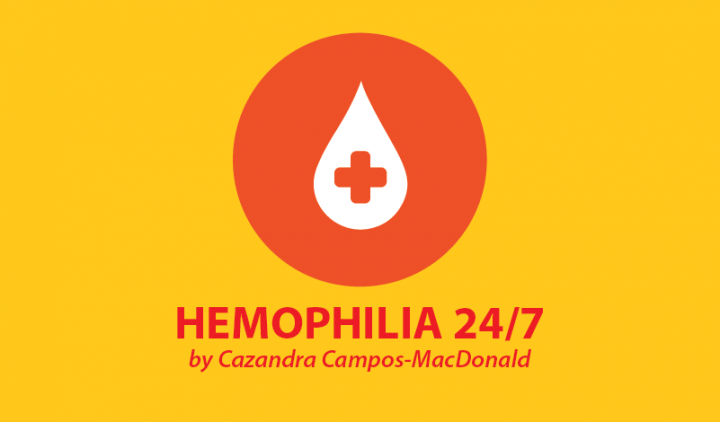 I often find myself thinking back to the advice my parents gave me over the years. Of course, I considered it "nagging" rather than advice at the time, but the older I get, the more I realize my parents were two of the smartest people I've ever known. I wish they were still here so that I could tell them how much I love and respect everything they did for me. Fortunately, their words of wisdom have stayed with me through the years.
This year I have a couple of wishes. I have laid the foundation for these wishes with my adult son. He is 22 and often doesn't give his hemophilia much attention, until necessary. I must be the only mother with an adult son who thinks that way (OK, that's a hint of sarcasm). I am grateful that he orders his own factor, as I refuse to be the one in charge of his condition; it is his responsibility.
I recently ordered product for my younger son, and my specialty infusion contact mentioned that my other son had not ordered since August. Yes, he is on a longer lasting factor product, but August? Really? I don't know what it is going to take to get him to infuse per his doctor's orders, which is twice a week.
I really shouldn't complain too much because when he does feel a bleed starting, he immediately infuses. He's just treating his hemophilia "on demand," and I would much rather he adhere to his prophylaxis schedule. My idea of adherence and his are completely different, and I must accept this fact. There are some battles you cannot win with your children. Even when you know what's best, they must figure it out on their own.
My second wish is that my son would wear his MedicAlert bracelet. I've been asking him to wear it since he started driving, but young adults think they are invincible. I worry that it would only take one accident to cause irreparable damage to someone with a chronic illness when there is no one around to speak for them, or when they're not wearing an ID to relay crucial medical information.
I don't know if I will win this battle. I'm relieved that my younger son has been great about wearing his ID every day. But for some reason, it's not as important to my eldest son. However, I hope that his attitude is changing. I recently underwent surgery that has required me to wear a MedicAlert bracelet. When I showed it to my son, he was surprised I was wearing it. Perhaps it will encourage him to understand the importance of wearing a medical ID.
***
Note: Hemophilia News Today is strictly a news and information website about the disease. It does not provide medical advice, diagnosis, or treatment. This content is not intended to be a substitute for professional medical advice, diagnosis, or treatment. Always seek the advice of your physician or another qualified health provider with any questions you may have regarding a medical condition. Never disregard professional medical advice or delay in seeking it because of something you have read on this website. The opinions expressed in this column are not those of Hemophilia News Today or its parent company, BioNews Services, and are intended to spark discussion about issues pertaining to hemophilia.