Uniqure's Hemophilia B Treatment Granted FDA Breakthrough Therapy Designation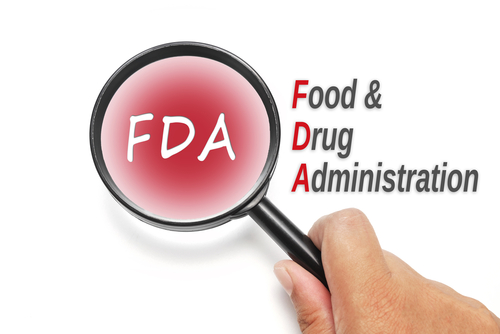 The U.S. Food and Drug Administration (FDA) has granted uniQure's AMT-060, an investigational gene therapy, breakthrough therapy designation for patients with severe hemophilia B.
The regulatory agency based its decision on data from the ongoing, dose-ranging Phase 1/2 clinical trial (NCT02396342) evaluating AMT-060 for hemophilia B. The study's estimated completion date is December 2020.
The trial includes 10 patients who each received a one-time, 30-minute, intravenous (IV) administration of AMT-060 without immunosuppressant therapy. Patients are split into two groups, or cohorts — one that's administered a lower dose of the drug and one receiving a higher dose of the AMT-060.
Interim results from this study indicated that the treatment resulted in sustained improvement by all patients at the lower dose, with durable levels of factor IX (FIX) gene activity at up to 12 months of follow-up. Patients with severe hemophilia B nearly stopped their spontaneous bleeding episodes.
"We are very pleased the FDA has designated AMT-060 a breakthrough therapy for patients with hemophilia B," Matthew Kapusta, CEO of uniQure, said in a press release. "The FDA's decision to prioritize and expedite the review of AMT-060 is an important milestone for uniQure, and we are committed to working closely with the FDA to rapidly advance our hemophilia B program into late-stage development."
The FDA's breakthrough therapy designation is meant to expedite the development and regulatory review of a drug candidate for the treatment of a severe or life-threatening disease.
UniQure presented updated results of the study in December from up to 52 weeks of follow-up in the patient group receiving the lower dose and of up to 31 weeks of follow-up in the higher-dose group. The results were presented at the 58th American Society of Hematology Annual Meeting (ASH 2016) Dec. 3-6 in San Diego, California.
The data showed that all five patients in the low-dose cohort maintain sustained their levels of factor IX activity for up to 52 weeks following treatment with AMT-060, resulting in a complete cessation of their spontaneous bleeding episodes in the last 14 weeks of observation.
Results from the five patients in the higher-dose cohort demonstrated that treatment with AMT-060 caused an improvement in their disease state.
The company reported that in terms of safety, treatment with AMT-060 was well-tolerated, with no adverse events reported. Two patients in the higher-dose cohort and one patient previously reported from the low-dose cohort had mild, asymptomatic elevations of alanine aminotransferase (ALT, a liver enzyme) and were treated with corticosteroids.