And Then Came Aunt Jessie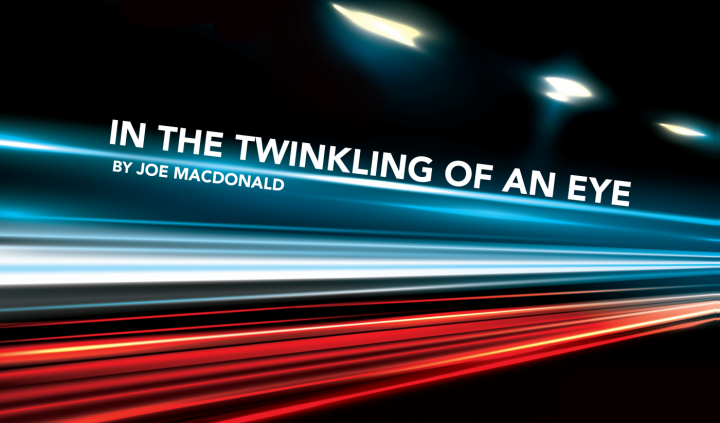 Heroes come in all shapes and sizes. Sometimes, it is challenging to recognize the people in our lives who overcame overwhelming odds to remind us that life means more than merely accepting our condition. We must thrive, even when we face uncertain futures, painful treatments, or life-changing issues. Our champions, whether they revealed themselves to us in one incredible moment, a brief period, or a lifetime, teach us how to thrive in chaos.
I have a hero whom I call my Aunt Jessie. From the moment I came into the world, my "Precious Princess" was a valuable part of my life. I never laugh as hard as when Jessie and I set out on a wild and crazy adventure. I can't imagine life without her guidance, love, and support. Her courage leaps tall buildings and speaks truth in the middle of family chaos.  
Jessie contracted polio in the 1950s and spent a year away from her family. She tells me stories of being placed in an iron lung, her recovery in a hospital, and how she managed to overcome struggles with a leg that never healed. Her damaged right leg forces her to use both crutches and a wheelchair for mobility. When I came into the world, Jessie was 15. She faced all the issues of chronic impairment long before I knew hemophilia existed.   
She was my Aunt Jessie, the crazy lady who made me laugh and happened to have a wheelchair and walked with a brace and crutches. I did not see the things that bound her. I only saw the things that gave her ways to move and be a part of the world. Her journey seemed a regular part of anyone's life. I consider myself fortunate to have her as a role model and a lifelong friend.  
So, how did she move from being adored to my hero?
My second son, "MacDonald the Younger," faced challenging times managing complications related to hemophilia. I will never forget the day he lost the ability to walk. I was sitting with him in the hospital, when suddenly his right leg kept bending. The blood in his target knee filled the area, and suddenly he could not extend his leg past a 90-degree angle. I felt powerless because I could not help my son.  
Doctors kept telling us that he would get the motion back in his knee in a few weeks. Unfortunately, this was not accurate. Weeks passed, then months, and still there was no relief. We lived a nightmare, and fear set in.
I asked myself, "How could he live a normal life when confined to a wheelchair?" My wife and I felt utterly alone and unsure of how to provide the best care for our son. How could we keep him mentally healthy when we experienced our sense of depression and anxiety?  
One day, during one of the darkest times of my life, I thought of Aunt Jessie. She lived her experience with the help of a wheelchair, so why couldn't "MacDonald the Younger?"
She could even help him navigate the choppy waters of maneuvering through crowds and treating the gift of mobility as a part of life, a part of his very self. If she could move around this world, why couldn't "MacDonald the Younger"? He could soar in ways that I could never imagine. Aunt Jessie told me that if she could do it, my boy could, too.  
I appreciate her guidance more than she will ever know. When she offered me new and creative ways to manage chronic care issues, she gave me freedom. Jessie gave us security and even suggested she and "MacDonald the Younger" might race in their chairs. For a 7-year-old, this proved a dream come true.
For us, she moved from favorite relative status to our hero. I am forever grateful to the crazy aunt, who never ceases to teach me how to live well. 
***
Note: Hemophilia News Today is strictly a news and information website about the disease. It does not provide medical advice, diagnosis, or treatment. This content is not intended to be a substitute for professional medical advice, diagnosis, or treatment. Always seek the advice of your physician or another qualified health provider with any questions you may have regarding a medical condition. Never disregard professional medical advice or delay in seeking it because of something you have read on this website. The opinions expressed in this column are not those of Hemophilia News Today or its parent company, BioNews Services, and are intended to spark discussion about issues pertaining to hemophilia.