Disability, Codependency, and Narcissistic Relationships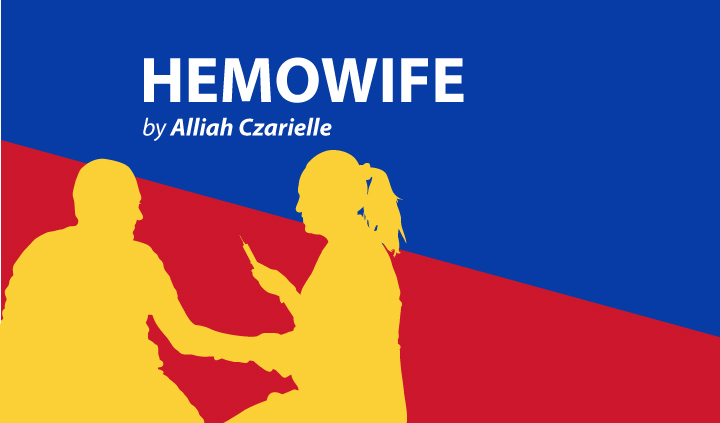 My husband, Jared, and I both share an interest in psychology and human relationships. We often bond over discussions about mental health and the way human beings interact. As a couple affected by hemophilia and mental health issues, we find such conversations therapeutic as we are able to share our personal takes on the matter.
Recently, we had a conversation about how persons with disability may become easy victims of narcissistic abuse. They can spend many years lacking awareness of their situation. They may even sympathize with their abuser. Only after achieving a certain degree of emotional distance would they be able to realize that they had been manipulated.
Persons with disability (PwDs) are often dependent on other people for their needs. They may rely on others for access to basic amenities, or for activities that give their lives a sense of "normalcy." PwDs may turn to a frequent companion — often a partner — for these things. They may see this companion as the only reason they are "capable." They may also rely on this person for emotional validation or mental stability.
As empowering as this setup may be to a PwD, it may also serve as a gateway to codependency. Many PwDs harbor feelings of being misunderstood or neglected because of how "different" they may seem from other people, or because they view themselves as "less capable" when compared with "normal" people. This may lead to them having to constantly seek approval from other people to feel like they are worthy.
A PwD may start to crave their companion's approval because it is meaningful to them. As they become more bonded to this person, they may build their sense of identity around that relationship without even realizing it. This marks the beginning of codependency.
A codependent relationship is unhealthy. Such relationships are typically imbalanced or one-sided. One person often uses up all their time and energy pleasing the other person, at the expense of their own needs. They may take on the role of a "fixer," enthusiastic to solve other people's problems without asking for anything in return. Sadly, this role is quite easily filled by a PwD seeking self-worth who is conditioned to believe that self-sacrifice will prove them worthy in others' eyes.
The fragile mental state of many PwDs may also make them easy targets for people with narcissistic personalities. Narcissists are overly involved with themselves, and place their needs and desires on top of anyone else's. They exhibit selfish tendencies and possibly aren't aware of it.
Narcissists are often charming in the beginning. They may choose someone as a partner because they believe this person is "special." This can be the case with PwDs, as the mere fact that they are different can make them seem unique. Narcissists shower their new partners with adoration — but this comes to an abrupt end once their partner's natural flaws or inadequacies show up.
When this happens, they begin to criticize their partner and subject them to verbal abuse. This may consist of name-calling, hurtful one-liners, or jokes that aren't funny. The narcissist may target their PwD partner for their disability. The codependent PwD may then want to win back the narcissist's favor and try to change.
Sadly, this is a cycle that repeats itself.
For a PwD in such a relationship, this can be doubly destructive. The constant blows to self-esteem may cause them to lose confidence in their own selves entirely. They may even end up dissociated, experiencing lapses in memory and in their sense of self. They may become anxious, depressed, chemically dependent, and even suicidal — more so than they were because of their condition alone.
This is a cry for help that's often unheard. And it's important that we know if this is happening to the PwDs in our lives. Untangling oneself from a codependent relationship, or one with a narcissist, is hard. It's hard enough for people without chronic illnesses, but more so for a person who naturally needs to cling on to a carer.
There's no cookie-cutter solution to it, as people recover differently from such traumas. Some people may recover from it on their own time, while others may need therapy. But once they are aware of the situation, the enlightenment can serve as a runway to freedom from this traumatized and abused state.
***
Note: Hemophilia News Today is strictly a news and information website about the disease. It does not provide medical advice, diagnosis, or treatment. This content is not intended to be a substitute for professional medical advice, diagnosis, or treatment. Always seek the advice of your physician or another qualified health provider with any questions you may have regarding a medical condition. Never disregard professional medical advice or delay in seeking it because of something you have read on this website. The opinions expressed in this column are not those of Hemophilia News Today or its parent company, BioNews Services, and are intended to spark discussion about issues pertaining to hemophilia.