Life's Struggles Are Real, but So Is Personal Growth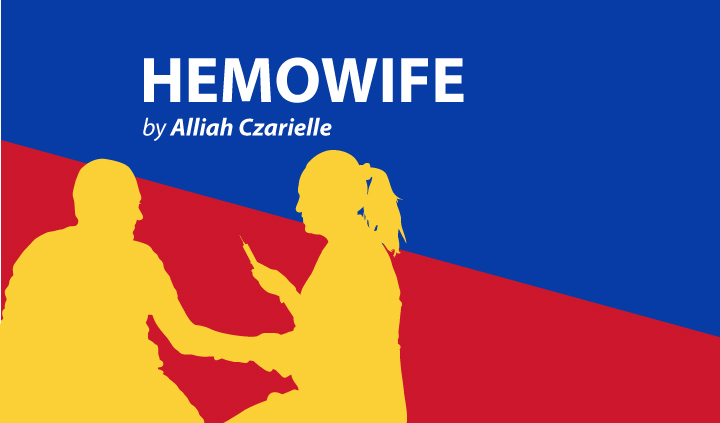 When my husband, Jared, and I started dating, I was aware that he has hemophilia B and epilepsy. Not long after that, someone close to me gave me a gratuitous warning about dating someone with chronic illness.
They told me I would face more challenges and make many unforeseen sacrifices. And if Jared and I were to get married, we would likely face several obstacles to fulfilling our dreams as a couple. They sincerely believed I was doing a difficult thing. I understood where they were coming from, as it was out of concern for my well-being.
Sure, that statement was harsh. But I'm thankful for it, because it gave me a healthy dose of reality that I needed to get past the idealistic stage of our budding relationship.
As time passed and I got to know Jared better, I realized one thing about our relationship: It was different. And that wasn't only because of his chronic illnesses. The whole experience was unique. 
He had a seizure on our first date. I hadn't experienced that with anyone else before.
As time went by, I got a glimpse of Jared's hemophilia. I realized that bleeds and injuries sometimes caused him to miss classes at the university. They also occasionally forced us to postpone scheduled dates. Still, we found ways to be together, either digitally or in person.
Once, Jared called me from the university's clinic. He was lightheaded and groggy and couldn't move from the bed. Apparently, he'd drunk too much water and became electrolyte-deficient. After he rested, we laughed about the experience. Compared with his seizures and bleeds, this was a piece of cake! 
We opened up and bonded about our flaws, which included his chronic illnesses and my precocious mental and physical development, which triggered my anxiety and depression.
We discussed how we both felt like misplaced threads in the tapestry of society. These topics often came up in our everyday conversations.
We braved the years together and supported each other during life's challenges. During much of that time, I helplessly stood by while my mom fought a tough battle against cancer. I often was anxious and stressed. Jared stayed by my side and helped me gain perspective about her chronic condition.
Life shattered some of our fantasies after we both graduated from college. Our new experiences taught us about the many hardships of the adult world. Together, we struggled to earn money, pay bills, and overcome systemic oppression. We still do, in fact.
Our lives have greatly changed since we got married and became parents. We now face more challenges than ever. Chronic illness sometimes complicates things, and makes reaching our goals seem harder.
Sometimes it reminds me of that warning I received. Being married to someone with chronic illnesses is hard.
Then again, all marriages can be challenging. It's a continuous process of getting to know someone who is different than you. When challenges bog me down, I remind myself of the blessings that come with married life.
Throughout college, I struggled to find meaning and purpose in anything. I didn't know what I was doing in life. I had no clue what profession to pursue. Now, I have a husband who loves me and a beautiful daughter.
After my husband had difficulty finding employment, we decided to try entrepreneurship. Now, our business is growing, and I have grown passionate about running it.
Life's struggles are real. But so is growth and overcoming these challenges, no matter the pace at which it happens.
***
Note: Hemophilia News Today is strictly a news and information website about the disease. It does not provide medical advice, diagnosis, or treatment. This content is not intended to be a substitute for professional medical advice, diagnosis, or treatment. Always seek the advice of your physician or another qualified health provider with any questions you may have regarding a medical condition. Never disregard professional medical advice or delay in seeking it because of something you have read on this website. The opinions expressed in this column are not those of Hemophilia News Today or its parent company, BioNews Services, and are intended to spark discussion about issues pertaining to hemophilia.