When Hemophilia Isn't the Worst Enemy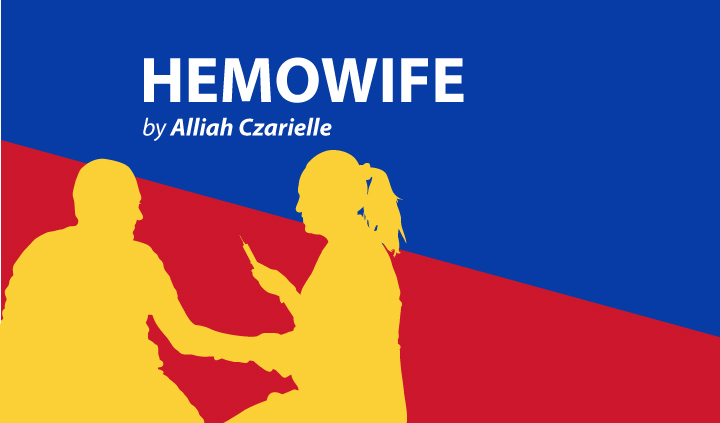 My husband, Jared, has had hemophilia since he was born. He has known no other life than one with a bleeding disorder. And that is why he does not consider hemophilia to be his "worst enemy." Instead, he considers epilepsy his greatest foe.
Jared often tells me he can live with his hemophilia. After all, he has spent his entire life dealing with the condition. He has grown accustomed to not doing certain things, such as rough sports. He has accepted that bleeding episodes will always be a part of his life, and he no longer complains when they happen. He would rather spend his recovery time doing productive things (within appropriate limitations, of course).
In past years, Jared has made a great deal of progress with his mental health. As his wife, I am so proud of him taking steps to overcome the depression brought on by his health condition.
Jared used to blame disability for his low self-esteem and feelings of inadequacy. These negative emotions often were expressed as anger toward himself and others. Yet growing older and becoming a father have prompted him to seek healthier ways to deal with these feelings. Injuries and bleeds no longer get him down as much as they used to.
Epilepsy, on the other hand, is a destructive force disrupting his progress. It sneaks up during the happiest moments and wreaks havoc on his plans. Like a demon, it seems to mock his failures.
In recent months, Jared and I have hoped his epilepsy finally might be getting better. His seizures are no longer as bad as they used to be. He doesn't pass out for long periods or do inappropriate things. Instead, he loses consciousness only for a few moments, falls asleep, and then wakes up. After that, he is back to his usual self.
The time between his seizures also has increased. At one point, he used to have seizures nearly every other day. Now, having them twice a week seems like a lot.
I have started to worry more about bleeding episodes now that his seizures don't occur as often. The times he is bedridden due to a bleed have become more of a nuisance to our daily lives. Injuries limit our capacity to work and care for our daughter. Toddlers are little balls of energy, and parents must be twice as energetic to be able to watch over them.
Just when I thought we were starting to balance work, parenting, and Jared's bleeding episodes, a freak epileptic attack came along! Jared was preparing breakfast for the family when he lost consciousness. He woke up with blisters on his arm.
Jared loves preparing meals for us. He's good at it, and it makes him feel useful. Normally, we make meals together. On this particular day, however, he woke up early and decided to have something ready for when I woke up. That's when the seizure happened, causing him a great deal of pain.
Jared's seizures started when he was in elementary school. He was playing when he had an accident and hit his head, causing a life-threatening cranial bleed. He recovered from the injury, but since then, he frequently has seizures.
Jared often yearns for his life before seizures. Sometimes, he tells me about how much happier he'd be only as a hemophiliac. As long as he's free from the burden of epilepsy, he is fine. I only want my husband to be happy — and from now on, I'll be praying harder for his epilepsy to be healed.
***
Note: Hemophilia News Today is strictly a news and information website about the disease. It does not provide medical advice, diagnosis, or treatment. This content is not intended to be a substitute for professional medical advice, diagnosis, or treatment. Always seek the advice of your physician or another qualified health provider with any questions you may have regarding a medical condition. Never disregard professional medical advice or delay in seeking it because of something you have read on this website. The opinions expressed in this column are not those of Hemophilia News Today or its parent company, BioNews Services, and are intended to spark discussion about issues pertaining to hemophilia.