Weathering Our Storms As a Loving Family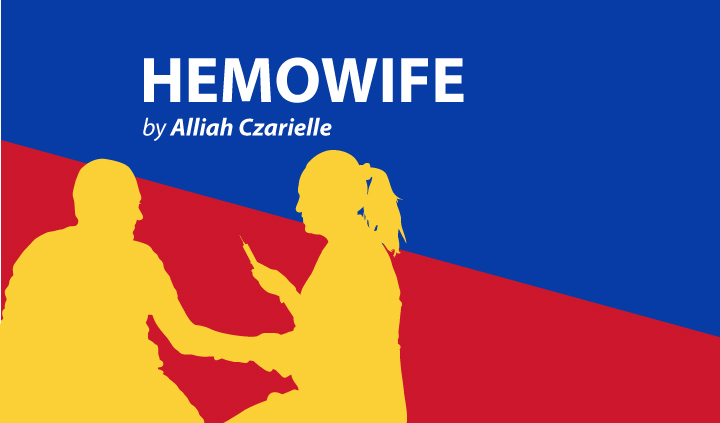 Monsoon season has begun here in the Philippines. Every time I drive in downtown Manila, I'm reminded of a family trip last year to Tagaytay, a popular tourist destination. My husband, Jared, and I wanted to get out of town for our first anniversary, but the trip turned out to be poorly timed.
We had hoped to go sightseeing and spend some time in nature. But a sudden downpour meant we would spend our time driving from one mall to the next. Our anniversary vacation quickly turned into a search for shelter (and tiny sweaters for our then 6-month-old baby girl).
In the end, our trip was cut short when Jared had a sudden iliopsoas bleed. The bleed progressed quickly, and we weren't able to bring factor with us. We had no choice but to rush home.
I remember being extremely sleepy the night we returned home. It was an unholy hour, well past midnight. I was exhausted from driving all day in monsoon rains, and I nearly fell asleep at the wheel. Oddly, what saved us was our unique (or is it crazy?) type of teamwork. Jared, in pain and in need of an infusion, did his best to stay alert, if only to distract me so that we could make it home safely.
As crazy as it may sound, these types of experiences strengthen our bond as a couple. Every bleed, injury, or epileptic seizure is like a storm we must weather together. We develop ways to cope with disturbances so we can live with some semblance of normalcy.
Currently, we're in the process of weathering another health-related storm. Jared is nursing some burns from a kitchen mishap a few days ago. He says they're annoying, but not as bad as the iliopsoas bleed last year. That was a full-blown hurricane, while this is a mere downpour.
When I was 15, a huge typhoon struck the Philippines. It ravaged the capital and surrounding areas, causing gigantic floods and tsunamis. I remember sitting at my computer when the power suddenly went out. In just a few minutes, I found myself in water up to my waist.
For several days, my family and I survived on a small amount of clean water we had managed to collect before the floodwaters rose. The entire first floor of our home became like a gigantic swimming pool. We were fortunate that only some of our properties were damaged — others lost their cars, homes, and loved ones.
When the storm was finally over, we all bonded over our experiences during the disaster. People boasted about whose house had the deepest "swimming pool."
Kidding aside, our experiences during that typhoon were traumatic. Yet we had no choice but to weather the storm.
I like to think of my husband's frequent injuries in a similar light. They're troublesome, for sure, but we get through them. And who knows, maybe when they're over, we can laugh about them. Jared still finds it hilarious that I almost fell asleep on the road while rushing him home for an infusion. While it isn't my favorite memory, I still consider it a fond one, because it's something we both share.
***
Note: Hemophilia News Today is strictly a news and information website about the disease. It does not provide medical advice, diagnosis, or treatment. This content is not intended to be a substitute for professional medical advice, diagnosis, or treatment. Always seek the advice of your physician or another qualified health provider with any questions you may have regarding a medical condition. Never disregard professional medical advice or delay in seeking it because of something you have read on this website. The opinions expressed in this column are not those of Hemophilia News Today or its parent company, BioNews, and are intended to spark discussion about issues pertaining to hemophilia.