Writing and Sharing Our Stories Can Help Us Heal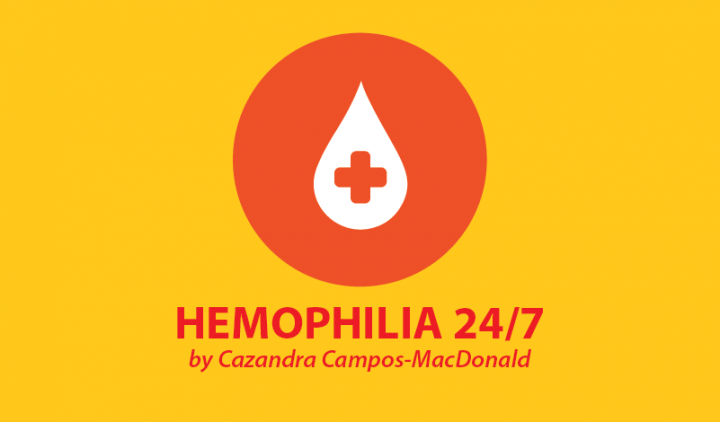 A couple friends came over for lunch last weekend, and one started talking to my youngest son, Caeleb, who is 14. Caeleb and I were both confused by this, because the conversation didn't make sense. I realized that my friend had mistaken Caeleb for my older son Julian, who is 24.
It was a funny moment, because my family jokes about how Caeleb's voice is lower than Julian's, and how Caeleb is quickly approaching Julian's height. Because I see Caeleb every day, I don't realize how fast he is growing up.
It seems like just yesterday that Caeleb was in elementary school dealing with bleed after bleed in his joints. The year he spent in a wheelchair was one of the most difficult years of my life as a mother. Now he towers over me as a young man ready to tackle the next phase of his life. Sometimes it's hard to remember the days he struggled so much with hemophilia. I'm glad I took the time to document those days.
In the past 24 years, I've written hundreds of blogs about my life as a mother of two sons with hemophilia. In looking back at my stories, I see my evolution as the mother I am today. I am thankful I took the time to write about my experiences and bring them together in a memoir chronicling my journey. The journey starts with my sons' diagnoses and extends through the difficult times of my youngest son living with an inhibitor, which is when the body develops antibodies because the immune system sees clotting factor as an invader.
In my writing, I revisited painful moments in my life. I often was surprised when recounting these memories, because they almost seemed like I was reading a fictional novel describing someone else. Surely, this was not my story, it seemed.
I believe it is easy to forget a traumatic experience when we have little, if any, control over that experience. Preserving my memories in written form not only serves as a reminder of where I have been as a parent, but also it serves as a factual account for my sons.
Writing your story can be powerful, too. You don't necessarily need to write a book, but taking the time to journal about some of the significant events in your child's journey might help you form a habit of writing. Writing and documenting your stories can be an outlet to releasing painful emotions you might encounter while taking care of your child.
The art of telling our stories isn't simply about sharing with others, it's also about helping us to heal as we evolve into even better versions of ourselves.
***
Note: Hemophilia News Today is strictly a news and information website about the disease. It does not provide medical advice, diagnosis, or treatment. This content is not intended to be a substitute for professional medical advice, diagnosis, or treatment. Always seek the advice of your physician or another qualified health provider with any questions you may have regarding a medical condition. Never disregard professional medical advice or delay in seeking it because of something you have read on this website. The opinions expressed in this column are not those of Hemophilia News Today or its parent company, BioNews Services, and are intended to spark discussion about issues pertaining to hemophilia.