Going Back to School Looks Different This Year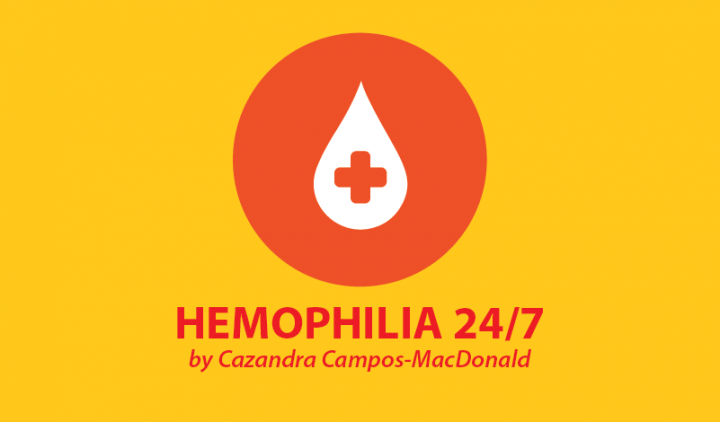 The back-to-school season is one of my favorites. Shopping for new school clothes, finding the right backpack, and getting school supplies are part of the tradition.
As my son Caeleb enters his freshman year of high school, it looks to be the start of a vastly different year. There is no rush to buy new school clothes, a new backpack isn't needed, and the search for school supplies will have to wait.
At the beginning of the school year, I normally set up a meeting with Caeleb's school nurse and teachers. With online school being the reality for now, I had planned to wait until school resumes in person to schedule a visit. But I realized that having a meeting, despite the unusual circumstances of the beginning of the school year, is critical for my son's success.
It is imperative for Caeleb's teachers to know about his hemophilia. While he will be schooling at home, his 504 plan needs to remain in place in the event he sustains an injury or is hospitalized, which may prevent him from completing his schoolwork in a timely fashion. This is the worst-case scenario, but if Caeleb's hemophilia keeps him from doing his best work, his teachers need to understand.
While our world constantly adapts to keep the population safe, it is important to keep a routine with our children whenever possible. Some people have transformed rooms in their homes into makeshift classrooms while others are adapting their work schedules to allow them to be present during the day for their children. This is the best possible situation. Unfortunately, many are not able to experience it.
When you live with a bleeding disorder or any rare disease, keeping a routine is important. In our case, starting the year at a new school merits that we do as we would any other year. Making time to speak with Caeleb's teachers or even communicating through email will help him get a good start. It is not that I want special attention given to my son, but when you live with a disorder that can affect your physical ability, it is important to keep the people involved in your life informed.
I am fortunate to have a 14-year-old son who can be somewhat responsible during the day. The key to starting the year off well will be to develop a schedule and adhere to it. Between Zoom classes and assignments, band rehearsals online, and getting outside to exercise, the next few months will be filled with anxiety. I hope that hemophilia remains constant, despite the way we are beginning school. For once, it may be the thing that does not change and allows my son to start the year off without issue.
May the smallest gestures bring you joy. May each day bring hope, and most of all, may your bleeding disorder that remains present not bring great disruption to the beginning of your school year.
***
Note: Hemophilia News Today is strictly a news and information website about the disease. It does not provide medical advice, diagnosis, or treatment. This content is not intended to be a substitute for professional medical advice, diagnosis, or treatment. Always seek the advice of your physician or another qualified health provider with any questions you may have regarding a medical condition. Never disregard professional medical advice or delay in seeking it because of something you have read on this website. The opinions expressed in this column are not those of Hemophilia News Today or its parent company, BioNews, and are intended to spark discussion about issues pertaining to hemophilia.