Remembering and Honoring the Ones Who Made a Difference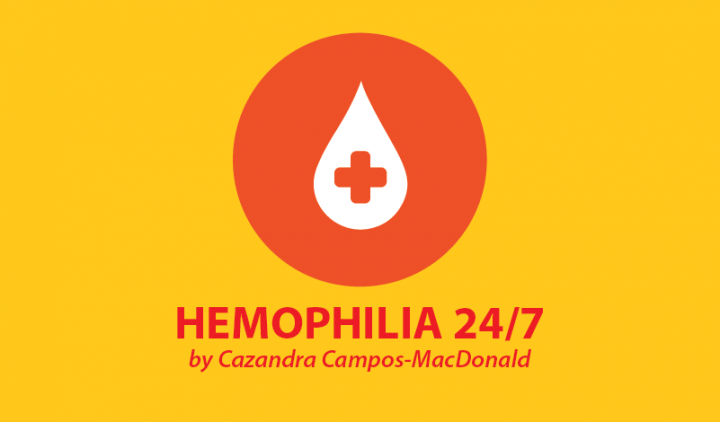 When I think back to the early days of raising my first of two sons with hemophilia, I see how I have changed.
Back then, I was a scared young woman trying to figure out what the diagnosis of a rare medical condition meant. I found myself living in fear of what could happen. I feared the unknown and I feared the next bleeding episode.
Fortunately, I didn't remain fearful for long. A special person helped me through that difficult period during my family's first hemophilia diagnosis.
My mother died five weeks after my first child, Julian, was born and diagnosed with hemophilia. A time that should have been filled with excitement, joy, and exhaustion from being a new mother turned into a prolonged period of grief and sadness. If not for my mom's best friend, Minnie, I'm not sure how I would have coped.
I was supposed to be leaning on my mom for advice and support when Julian was a newborn. I should have been enjoying seeing her hold her grandson, sing her "Loo Loo" song to him, feed him his bottle, and gaze into his beautiful eyes that reminded her of her own son. But I was grieving the loss of my mother and the loss of the life I anticipated for my son. The diagnosis of a medical condition takes away from the life you expect, not just for yourself, but also for the child that was diagnosed.
During that time, my mother's best friend was grieving the loss of her friend. They had talked every day, laughed together, made plans, and created things. Then, Minnie faced a future without her friend, and she did something I can never adequately thank her for: She stepped into my mom's shoes the best she could. Still today, she is one of the people I am closest to.
Minnie usually was only a few minutes away, and when I needed her she came. When Julian had his first bleed, she was with me. When the home-care nurse came and we endured needle stick after needle stick trying to find a vein to infuse factor, Minnie was there. She never cried because she was being a rock, just like my mom would have been.
I don't think about those early days very often, but when I do, I see how my closest family members and friends rallied around me and my family. Their support, encouragement, and faith during one of the darkest periods of my life is something that will never leave me, even all these years later.
Is there someone in your life who helped you handle a bleeding disorder diagnosis? Perhaps it is time to thank them. Although years pass and life moves on, there are significant moments in our lives in which phenomenal people step in and change us for the better. A few appreciative words can make someone's day special.
***
Note: Hemophilia News Today is strictly a news and information website about the disease. It does not provide medical advice, diagnosis, or treatment. This content is not intended to be a substitute for professional medical advice, diagnosis, or treatment. Always seek the advice of your physician or another qualified health provider with any questions you may have regarding a medical condition. Never disregard professional medical advice or delay in seeking it because of something you have read on this website. The opinions expressed in this column are not those of Hemophilia News Today or its parent company, BioNews, and are intended to spark discussion about issues pertaining to hemophilia.