A Leap of Faith and an Allergy Treatment Changed My Son's Life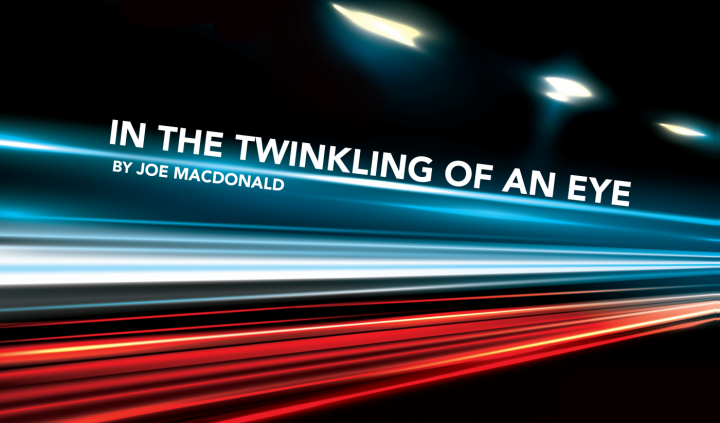 For many years we tried to overcome my younger son's reaction to factor VIII. No matter which medical product we tried, we ended up with the same results. He would break out in hives early in the infusion.
We learned that my son had developed an allergy to factor VIII, the medicine that he needed to stop internal bleeding quickly. His diagnosis hit us on the head.
Bypassing agents helped some, but weren't as effective as treatment with factor VIII clotting proteins. "MacDonald the Younger's" prognosis did not look good. My family lived in fear, wondering if the hospital would always be our second home.
My wife and I spoke with our son's hematologists about various approaches to beat his allergy. One day, while my wife and I talked about our frustrations, one of us asked, "Why can't we treat this as a peanut allergy?" A lightbulb went off in our heads — we thought that the idea might work.
We posed our question to our son's medical team, and they thought that it was worth a try. We were in uncharted territory. While researching my son's unique complication, we found only two medical cases in the world where a patient exhibited an allergic reaction to factor VIII. My boy is a rare breed. With the blessings of our hematologists, we embarked on a new adventure.
An allergist from the National Jewish Health Hospital in Denver suggested that we try a medicine called Xolair (omalizumab) to combat the allergy. If it succeeded in overwhelming my son's immune system, he might be able to stand factor VIII.
The entire medical team watched with a keen eye to see if our unique treatment plan would work. We knew that if our son tolerated the medicine, the quality of his life would improve. We could say goodbye to biweekly hospitalizations and farewell to managing severe pain. We could take our leave of the wheelchair that had held my boy hostage for almost two years.
Then, an obstacle arose that threatened to derail our plans: Our insurance company denied our claim. We appealed, citing both the possibility of a drastic improvement in my son's health and the cost savings as a result of a lower-priced medicine — factor versus bypassing agent. We told them that with this treatment breakthrough, bleeds would occur less frequently, leading to fewer hospitalizations and reduced healthcare costs overall.
However, the insurance company refused our request again by saying that Xolair did not treat issues related to hemophilia. In desperation, we turned to our allergist. We considered that perhaps the best approach would be to focus on the allergy rather than on hemophilia. This medicine treated patients with allergies, but why not bleeding disorders? Eventually, as a result of our doctor's efforts, the insurance company granted our appeal. My boy's life was improved by a new and innovative approach to managing an extremely rare medical condition.
We treated "MacDonald the Younger" with both Xolair and factor VIII for almost two years. Eventually, my son's immune system overcame the allergy, and what had once appeared impossible became a reality. All it took was a medical team's resolve to chart a new course — they stopped at nothing so that my son could live a better life.
Today, five years after our first round of Xolair, "MacDonald the Younger's" life is different. He no longer worries about making up schoolwork after extended hospital stays or resents spontaneous bleeds that prevent him from spending time with his friends.
While there is no cure yet for hemophilia, my son is no longer bound to the couch. He rides his bike like a professional and plays basketball with his friends. And to think that it all began with a medicine that had nothing to do with hemophilia. And a leap of faith.
***
Note: Hemophilia News Today is strictly a news and information website about the disease. It does not provide medical advice, diagnosis, or treatment. This content is not intended to be a substitute for professional medical advice, diagnosis, or treatment. Always seek the advice of your physician or another qualified health provider with any questions you may have regarding a medical condition. Never disregard professional medical advice or delay in seeking it because of something you have read on this website. The opinions expressed in this column are not those of Hemophilia News Today or its parent company, BioNews Services, and are intended to spark discussion about issues pertaining to hemophilia.