Answering the Tough Questions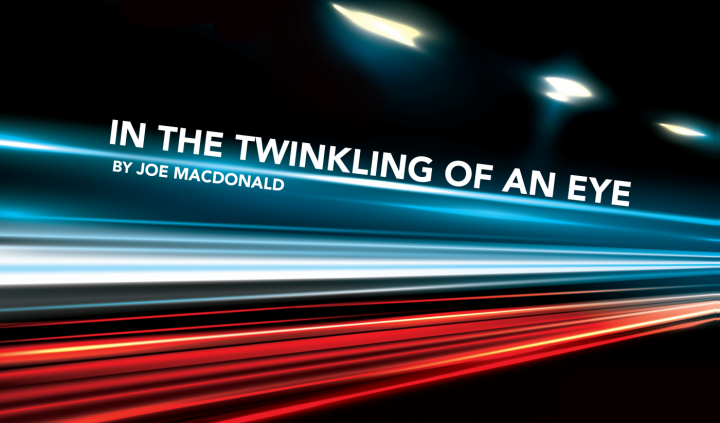 As caregivers of loved ones managing chronic illness, we face questions that, when first heard, knock us to our knees. For my family, it was not so much a question as a statement. When "MacDonald the Older" was 4 years old, we set up to infuse through his port-a-cath every day. He started infusing when he was a little guy, and he had no fear of ports. He would sit at the table and help guide me on how I mixed his medication, if I used an appropriate sterile technique, along with a host of other things often not related to his bleeding disorder. In some ways, I looked forward to my time with him as we laughed and sang silly songs together. It was particularly important in my home to make our times together as enjoyable as possible. Well, as at ease as anyone could feel with a 1.5-inch needle in their chest.
One day, in the middle of the whole process, my little boy looked at me and said, "Dad, I hate hemophilia." I responded, "I do too, son." At the time, I did not realize that he started to look at the world around him and did not see anyone like him with a port or who required a daily infusion of factor VIII. What I heard from his statement went something like this: "Dad, I see that I am different, and I do not like what makes me different. I want to be like everyone else." At the time, I felt he needed an ally against the enemy that made him unique. My answer to his question was intended to reinforce my faith in his decisions. I wanted him to hear, "That's right, son, I don't like the enemy either. We will stand united against our opposition."
Years passed, and with time, I learned and became convinced that my response given to "MacDonald the Older's" original statement might not have been the best choice when expressing myself. He and I talked, and luckily, he knew what I truly meant. My heart desired to provide a united front in our war against internal bleeds. I wanted him to see that we could beat this enemy together and that this response came from a very authentic place. I joined in his rallying cry, "I hate hemophilia."
When "MacDonald the Younger" came into the picture, I had a well of knowledge from which I could answer his questions about life, love, and the challenges of being different. Like my older son, the younger had a port-a-cath. The difference came in how we managed infusions. My smaller boy had a deadly fear of needles. Each time we infused, it proved difficult and uncomfortable for all of us. I cannot say that I blamed him; having such a large needle plunged into any of our chests would most likely lead to some anxiety. Sometimes, things are not natural (like infusing), and therefore, no matter how hard we try, we can never completely relax during the process.
Just like my other boy at 4 years old, my little guy looked at me and said, "Dad, I hate hemophilia." I looked at him, prepared to answer in the same way that I did my older son, but something stopped me. The pastor in me cried out, "You must love him fully, even the stuff that is not easy." I turned to him as tears filled my eyes and responded, "But son, hemophilia is a part of you, and I love every ounce of you." I looked at him and hoped he heard my message loud and clear.
I hope both of my sons realize the incredible depth of love I have for them and the lessons they continue to teach me. I want them to know that every part of who they are includes the gift of love, even the elements that make them different. Our words and actions help reframe what we consider the worst of things and mold them into a part of the complete person that we love.
***
Note: Hemophilia News Today is strictly a news and information website about the disease. It does not provide medical advice, diagnosis, or treatment. This content is not intended to be a substitute for professional medical advice, diagnosis, or treatment. Always seek the advice of your physician or another qualified health provider with any questions you may have regarding a medical condition. Never disregard professional medical advice or delay in seeking it because of something you have read on this website. The opinions expressed in this column are not those of Hemophilia News Today or its parent company, BioNews Services, and are intended to spark discussion about issues pertaining to hemophilia.