How to Be Prepared This Holiday Season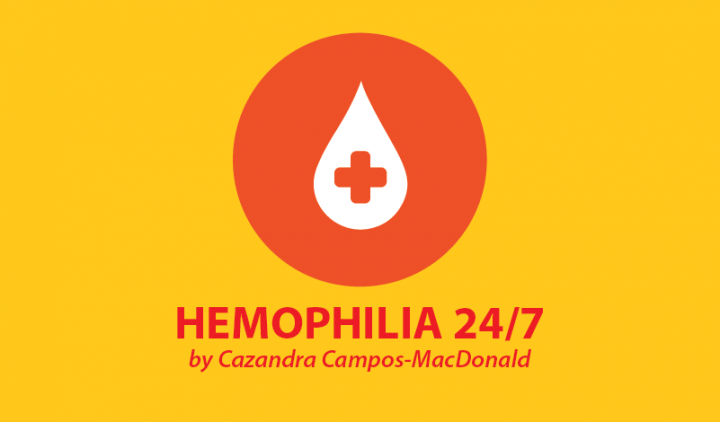 The holiday season is in full swing, and with fewer shopping days, it will be upon us more quickly than usual.
While we are concerned with presents, shopping, parties, and entertaining, it is easy to forget about taking care of ourselves. We can put off our self-care easily by blaming the busyness of the season, but when we have a chronic condition, nothing should stand in the way of treating ourselves and ensuring that our health is at its best.
What can you do during this busy time of year to keep on track? Here are a few reminders:
1. Check your supplies. Make sure your flushes (saline and heparin) are within the recommended expiration dates. Count those flushes, syringes, needles, and gauze to make sure you have enough to last through the end of the month. It would be a good idea to have extras on hand for the beginning of the year, as insurance plans change, and sometimes getting the supplies you need may take a little more time.
2. Discard extra supplies. If your cabinet is overflowing with supplies you no longer need, contact the local clinic to see if they have a program that accepts supplies. If not, perhaps a local veterinary clinic might be able to use what you have on hand. It's terrible to have extra supplies on hand that you won't use. Try to find a way to give them to someone in need.
3. Check your medication/factor/product. Will you run out before the end of the month? With the millions of holiday packages being sent around the country, getting your order in early is the best way to ensure that you have what you need before the holiday. Weather delays can make travel and deliveries in parts of the country nearly impossible. Do what you can to ensure that you have what you need before you need it.
4. Update copay assistance programs. Often pharmaceutical copay assistance programs need you to sign up annually. Check with your factor provider to make sure that you know who needs to be contacted to ensure that your copay assistance benefits are in place for the new year.
5. Replace your sharps containers. Are your sharps containers filled to the brim? It may be time to mail these containers back and get new ones for the new year. Talk to your factor provider to make arrangements to have new sharps containers sent to you before you run out of room.
Always keep your health first on your list of priorities. Everything else will be accomplished in time. Don't get stuck needing factor at 4:59 on a Friday evening! I know what that is like. Look ahead and plan. Be prepared so that you can start off the new year on the right foot.
***
Note: Hemophilia News Today is strictly a news and information website about the disease. It does not provide medical advice, diagnosis, or treatment. This content is not intended to be a substitute for professional medical advice, diagnosis, or treatment. Always seek the advice of your physician or another qualified health provider with any questions you may have regarding a medical condition. Never disregard professional medical advice or delay in seeking it because of something you have read on this website. The opinions expressed in this column are not those of Hemophilia News Today or its parent company, BioNews Services, and are intended to spark discussion about issues pertaining to hemophilia.