By Honoring the Past, We Create Awareness of Bleeding Disorders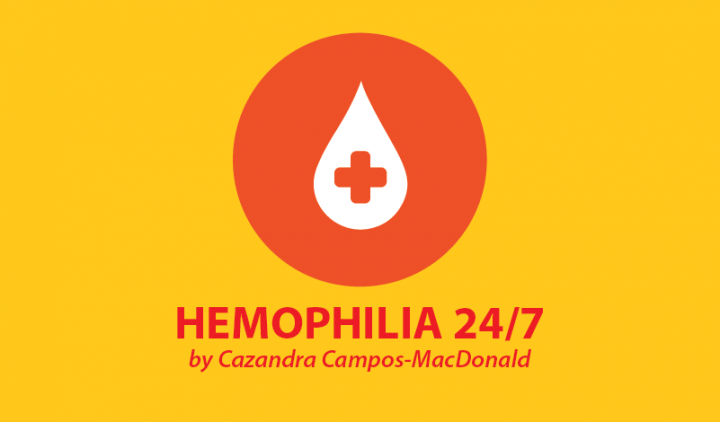 When you're a parent to a child newly diagnosed with a bleeding disorder, the immediate concern is for your child. What do I do next? Will they be OK? What will life look like from now on? You find yourself searching for answers and developing a support system that includes medical professionals, people from the local bleeding disorder chapter, friends, and family. The focus is on moving forward and not looking back.
As I have found my way as the mother of two sons with hemophilia, I've come to realize that the past is important. Once I understood the implications of hemophilia and began to find a life that included infusions, bleeds, hospitals, and appointments, I began to look back on what came before my sons were diagnosed.
One of the names I remember as a young mother with a toddler was Ricky Ray. What was the Ricky Ray Act? Why was it important? The community was overwhelmed with joy when the act was passed. I had no idea how significant it was.
I learned about the struggles of the generations that came before my sons and how so many were infected with the human immunodeficiency virus (HIV). The fury over the tainted blood supply was a faint memory, as I was in high school when I heard about acquired immunodeficiency syndrome (AIDS). And Ryan White. I remember hearing him speak on television, but it didn't click that he had hemophilia until after my first son was born.
I've seen the push to pay attention to women with bleeding disorders as well as people with inhibitors. And the passage of the Affordable Care Act assured people living with bleeding disorders that they would not be denied care for pre-existing conditions.
The most amazing piece of our history that I've witnessed is how our community has first-generation recombinant products to factor with extended half-life that are changing peoples lives.
We are in a fascinating time as we live with bleeding disorders, but I worry that our community may become complacent. Products are available and safe and evolving for the benefit of our community. Many will never experience debilitating complications or bleeds as a result of quality treatment and products. Will those living with a great quality of life in our present time look back to the past?
The Hemophilia Federation of America put together an amazing exhibit several years ago that was displayed across the country. It's a historical timeline that highlights the key events in the history of bleeding disorders over the past 60 years. It's available online and is full of information that is important to our community.
I encourage you to take some time to read the articles posted on the timeline. Honoring our past is key to understanding our future.
***
Note: Hemophilia News Today is strictly a news and information website about the disease. It does not provide medical advice, diagnosis, or treatment. This content is not intended to be a substitute for professional medical advice, diagnosis, or treatment. Always seek the advice of your physician or another qualified health provider with any questions you may have regarding a medical condition. Never disregard professional medical advice or delay in seeking it because of something you have read on this website. The opinions expressed in this column are not those of Hemophilia News Today or its parent company, BioNews Services, and are intended to spark discussion about issues pertaining to hemophilia.