My Husband Is Starting a Bleeding Journal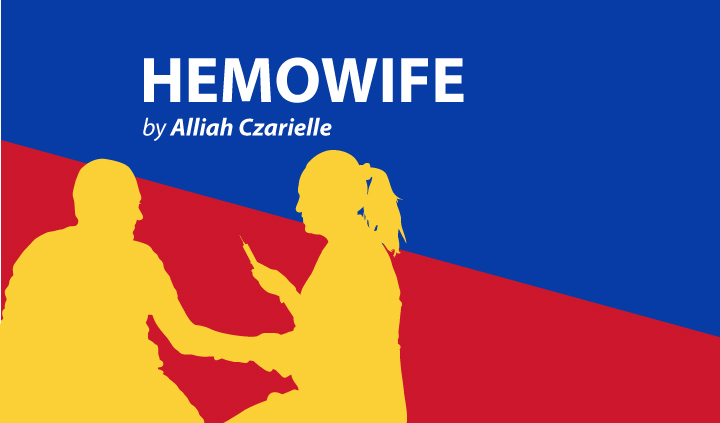 My husband, Jared, has a new resolution: to start keeping a bleeding journal.
In his journal, Jared plans to write about recent bleeding episodes. Each entry will describe the sensation of a particular bleed, the affected area of the body, and steps he took to nurse the injury back to health.
I fully support this endeavor, especially because we plan to move to our own rented space soon. Keeping a bleeding journal will be an excellent step toward the effective self-management of his bleeding episodes.
Jared and I have been living in his family's home since my last year in college. Although I appreciate the benefits of staying in a large house — including ample space, shared food and resources, doctors in the family home, and lots of saved money — I also need the freedom and privacy of our own place. For me, a nonshared living area and kitchen are non-negotiable, as we now have a family of our own and a toddler under our care.
I am a private person who values peace and quiet. While I enjoy the company of extended family on weekends and holidays, I prefer a small household on most days. As the breadwinner of our family unit, I also seek the freedom to organize our space as my enterprise requires, and to work on a comfortable schedule.
Financially, we believe we are at an OK place to start building our own nest. However, once we move, we ought to be fully equipped to manage Jared's health condition as well.
Hopefully, when Jared starts his bleeding journal, he will be better equipped to deal with future bleeds. These are inevitable, as we do not have access to prophylactic treatment here in the Philippines. Factor infusions are given on demand, not as a preventive measure.
Rare bleeds, like his recent abdominal bleed, are the most difficult to deal with because he typically does not have much experience with them, unlike ankle bleeds, which happen more often.
With a personalized resource like a bleeding journal, Jared would be able to reference treatments that worked for his past bleeding episodes. Writing about these episodes is necessary because memory alone can be fickle and change over time.
Ultimately, I pray that someday, we will have the capacity to perform a prophylactic infusion twice a week. Or better yet, that gene therapy will become available so that Jared and his fellow hemophiliacs won't have to deal with bleeds and injuries anymore.
***
Note: Hemophilia News Today is strictly a news and information website about the disease. It does not provide medical advice, diagnosis, or treatment. This content is not intended to be a substitute for professional medical advice, diagnosis, or treatment. Always seek the advice of your physician or another qualified health provider with any questions you may have regarding a medical condition. Never disregard professional medical advice or delay in seeking it because of something you have read on this website. The opinions expressed in this column are not those of Hemophilia News Today or its parent company, BioNews Services, and are intended to spark discussion about issues pertaining to hemophilia.