Sometimes I Need to Take My Mind Off You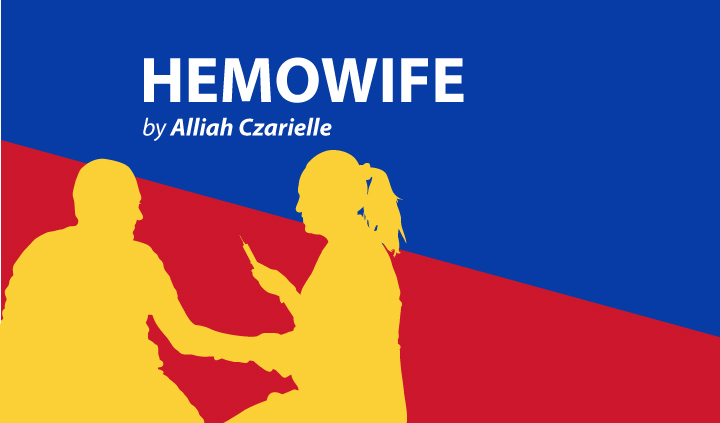 The new year is a wonderful time. To many of us, it's a symbol of fresh hope and new beginnings.
I greeted January with many dreams and the hope that they may come true.
After an eventful series of moments leading up to New Year's Eve, my husband, Jared, welcomed 2020 in the most disappointing fashion: with a surprise ankle bleed. It was unexpected, as he hadn't bled in that area for some time.
I'm thankful it wasn't a more painful bleed, like the much-dreaded iliopsoas bleed. Still, that didn't make it any less troubling. A bleed is still a bleed, regardless of its location.
This bleed affects his mobility, as he can't stand up or go outside. It diminishes his ability to attend to matters of business. Therefore, I must bear the burden of work, which requires being out and about.
I also must cook, clean, and attend to his needs while he stays in bed.
I don't mind doing these things because I love him. I am his wife, and my commitment to him supersedes comfort or convenience. It's my responsibility to assist him and to care for him.
We also have the responsibility of providing for our child. Additionally, I want to change the environment in which our child grows up. Sadly, I don't realistically see her growing up completely healthy in our present milieu.
The thought of having to do all of these things can be overwhelming.
Earlier, I broke down in tears and opened up to Jared about how I felt. Initially, I was hesitant to tell him because I didn't want him to think it was his fault. But I also didn't want to leave things unsaid, as we had promised from the start to be honest with each other.
So, I let him know how overwhelmed I was and that sometimes, it is tiring to run errands for him. I wanted to — I really did — but I felt tired.
His response was, "You're human. You're allowed to feel tired."
"But it makes me feel like I'm incapable of taking care of you," I said. "I'm always self-conscious about that."
"You do take care of me," he replied. "I'm the one who determines the standard as to whether I'm cared for or not."
"I think I need to take my mind off you sometimes," I said.
"Yes, you do," he said. "If you are truly a compassionate carer, you would care about how I feel about you feeling this way. I know that I'm the one who caused it. I'm the one responsible."
I'm now thinking of ways I can get my mind off my husband's condition. I will probably always think about him — that's a given — but I cannot allow myself to become too affected by his struggle. As hard as it is, I need to accept that negative emotions go hand in hand with sensations of pain and physical limitations.
In such cases, distractions prove helpful.
I'm now trying to come up with ways to divert my attention away from my husband's ongoing injury and to focus on how I can positively contribute to our family. It somehow bothers me that I know I can be a good provider, yet I am always hesitant to do certain things that might keep me away from our daughter or our family. But I also must realize that being an empath who is easily affected by other people's emotions, I may need to detach from time to time so that I can be healthily reattached.
***
Note: Hemophilia News Today is strictly a news and information website about the disease. It does not provide medical advice, diagnosis, or treatment. This content is not intended to be a substitute for professional medical advice, diagnosis, or treatment. Always seek the advice of your physician or another qualified health provider with any questions you may have regarding a medical condition. Never disregard professional medical advice or delay in seeking it because of something you have read on this website. The opinions expressed in this column are not those of Hemophilia News Today or its parent company, BioNews Services, and are intended to spark discussion about issues pertaining to hemophilia.