A Time to Celebrate Our Family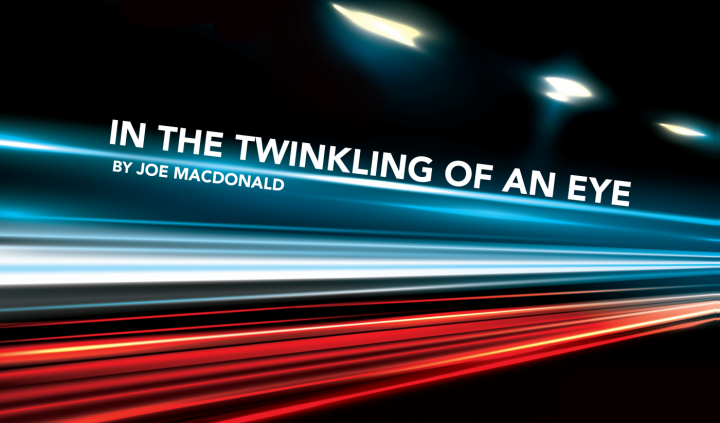 I am sitting in a favorite restaurant with the three great loves of my life: my wife and two sons. It is Valentine's Day, and the place is packed and loud. But the noise fades into the background as I find myself captivated by the conversation at our table. We laugh at some of our funniest memories and pay respect to our loved ones who are no longer with us.
Eventually, our discussion turns to memories of hospitals and managing bleeds. We talk about the struggles of overcoming fears of needles and changing factor VIII products.
I listen to my sons discussing hemophilia. They try to help me understand what it feels like to have a bleed. "MacDonald the Younger" explains that it is as if sharp needles are going into your skin. I tell him we tried everything to help relieve the pain, but nothing worked.
"MacDonald the Oldest" speaks about feeling bad for his lack of cooperation during infusions. I remind him that he was very young, and his response was normal for a child. We agree that we all did the best we could, given the circumstances. I hope that my reassurance will free him from guilt.
As my prime rib dinner is delivered to the table, I look around the room and wonder if anyone else is talking about infusions, factor VIII, joint bleeds, or a bleeding disorder. Probably not, but I hope their discussions include the honesty and passion that my boys share with my wife and me. They are fiercely loyal and determined to live their best lives. I am grateful for their commitment to seeking out their purposes on this earth.
We talk about the many Fourth of July celebrations when we watched the fireworks from hospital windows. I remember watching the lights in the sky and thinking, "One day we will look back and have our party, wondering how in the world did we make it through the toughest of circumstances."
I know that day is now. Today is the time to enjoy our successes and give thanks for one another.
As dinner comes to a close, I had more gratitude for my sons and their triumphs over many obstacles. Tonight, I heard their stories in their own words. I listened to them explain how they process continuing struggles as they live with hemophilia.
This dinner was much more than a meal. We celebrated our triumph over long struggles with hemophilia. My family is rock solid, and no bleeding disorder can ruin our relationship. For us, Valentine's Day is not about celebrating romantic love. It is about remembering the bond we share as we celebrate the fullness of hope, faith, and joy and realizing that the greatest gift we give and receive is love.
***
Note: Hemophilia News Today is strictly a news and information website about the disease. It does not provide medical advice, diagnosis, or treatment. This content is not intended to be a substitute for professional medical advice, diagnosis, or treatment. Always seek the advice of your physician or another qualified health provider with any questions you may have regarding a medical condition. Never disregard professional medical advice or delay in seeking it because of something you have read on this website. The opinions expressed in this column are not those of Hemophilia News Today or its parent company, BioNews Services, and are intended to spark discussion about issues pertaining to hemophilia.