Celebrating Valentine's Day in Our Own Special Way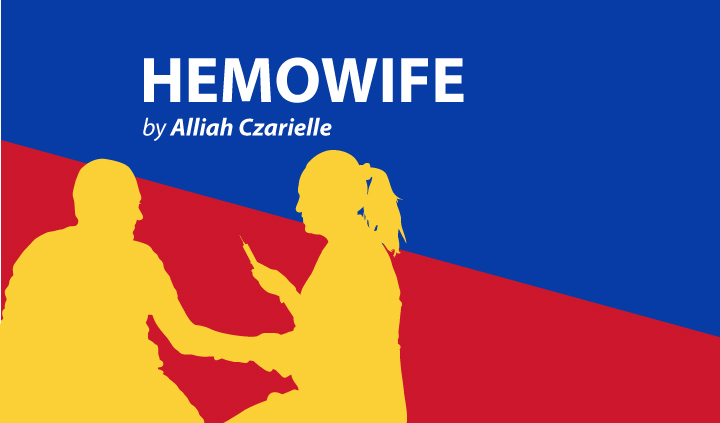 With Valentine's Day over, it's amazing to look back at the "Love Month" celebrations my husband, Jared, and I have had since we first started dating.
In our six years together, we've had our share of Valentine's Day celebrations. Some stood out more than others. One example is the time after graduating college that we attended a fair for prospective students at my former university. That night, I saw one of my favorite bands perform for the first time. With my soul mate at my side, I swear it was a moment I had dreamed about as a young girl!
On the other hand, other times haven't been as memorable because we couldn't celebrate on Valentine's Day. Sometimes, a bleeding episode would rear its ugly head with impeccable timing to keep us bogged down. Other times, it's been impossible to celebrate due to commitments that we couldn't cancel.
I recall attending a meeting on Jared's behalf of the hemophilia organization, HAPLOS. At the time, he was still working in an office and couldn't take the day off. To make our Valentine's Day interesting, he came up with a mischievous ploy for me to buy a bouquet of chocolate roses from a friend at the organization. They were his gift to me. I remember this incident well, as it's one of the more memorable romantic surprises my husband has arranged for me.
Jared and I are not exactly a "traditional" couple. We started our relationship by agreeing that traditional romantic gestures can be nice but they're unnecessary. More important to us is the quality time we spend together and our ability to be fully open and honest with each other.
I believe that having this mindset early on helped us survive the rough times caused by inevitable health setbacks from Jared's hemophilia. My depression may even have been a blessing in disguise. Don't get me wrong — depression sucks, and most of the time I wish it would just go away. (Surprise! That's not how it works.)
Yet having depression may have helped me gain perspective about what chronically ill people must feel when their illness forces them to cancel plans or postpone commitments. I've had terrible mental health days myself, and as much as I don't want it to affect my life, sometimes it just does.
I'm slowly learning that it's not my fault, in the same way that my husband's hemophilia is not his fault. These things are a part of us that we need to accept wholeheartedly. And acceptance is a crucial part of love — beyond flower bouquets and Valentine's dates.
This year, Jared had a small ankle bleed close to Valentine's Day. Thankfully, he was able to transfuse immediately, so the bleed didn't affect our daily activities too much. We spent our Valentine's Day at the hospital, though, going through the complex procedure required to obtain factor. After he'd transfused, we spent part of our evening at a special ice cream shop. Then we went home to see our baby girl. She, I believe, is love personified.
***
Note: Hemophilia News Today is strictly a news and information website about the disease. It does not provide medical advice, diagnosis, or treatment. This content is not intended to be a substitute for professional medical advice, diagnosis, or treatment. Always seek the advice of your physician or another qualified health provider with any questions you may have regarding a medical condition. Never disregard professional medical advice or delay in seeking it because of something you have read on this website. The opinions expressed in this column are not those of Hemophilia News Today or its parent company, BioNews Services, and are intended to spark discussion about issues pertaining to hemophilia.