The Eyes of 'MacDonald the Older'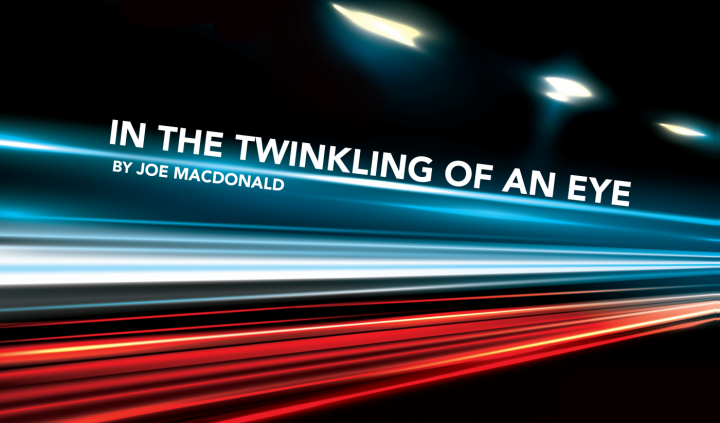 I look into my son's eyes and see beauty. I see the vibrant green, which fades into a blue that rivals the sky. Down in the lower left part is a spot of brown that never changes. His eyes give us a reflection of his soul. Though change is all around us, he has an anchor to keep him grounded.
At 23, my son is on a career path that started when he was very young. His dream is to sing on Broadway. Recently, he successfully auditioned for a summer program for up-and-coming artists in a small town near Hamburg, Germany. He is excited to train with Europe's best in the field of musical theater.
While we are as excited as my son is for this opportunity, our thoughts go to his medical needs. Will the doctors and nurses know about hemophilia? How close is the nearest hemophilia treatment center? How long does it take to get to a hospital? These questions and more need answers before "MacDonald the Older" puts one foot on a plane.
We know that any trip our son takes must include hemophilia. We must prepare for the unwelcome guest. Every decision my son makes includes concerns for managing his chronic bleeding disorder.
Sometimes, a cloud hovers over my family as we live with a medical condition that must always receive attention. Great opportunities give way to treatments and preparation for "what-if" scenarios. We sometimes find ourselves so overwhelmed with pre-planning that we forget about the fantastic opportunities opened to us.
We will not allow our son's bleeding disorder to steal the spotlight. His bluish-green eyes with the small brown spot exude joy as he progresses toward a lifetime dream. I do not doubt that one day he will sing in the best theaters in the world. My wife and I share the title of "greatest fan."
One day, we hope to experience life's triumphs with little to no concern regarding hemophilia. For now, we will make decisions for medical care while we celebrate MacDonald the Older's achievements.
In the twinkling of an eye, opportunities come into our lives that affirm our paths. Like it or not, hemophilia travels with us, so we must prepare to treat and care for our health needs. Our medical checklist for Germany includes:
A medical travel letter from our hematologist (includes medicinal product, dosing, treatment plan, and contact information for the hemo­philia treatment center).
Medicine for the duration of the trip, three extra doses, and ancillaries — pain meds, ice packs, ace wraps (all in a carry-on bag).
Contact information for medical facilities in Hamburg (talk to a treatment center to help locate the nearest facilities). A useful reference is the World Federation of Hemophilia.
Thinking through the critical medical issues in advance may help to focus on the excitement of the trip and the possibilities that may result from his participation in the program. His eyes indicate the joy of being chosen, along with the sure and steady work ethic planted firmly within his DNA.
I hope that his every dream comes true and that hemophilia never takes over his life. We encourage, we treat bleeds, and we again inspire him to reach beyond the moon.
***
Note: Hemophilia News Today is strictly a news and information website about the disease. It does not provide medical advice, diagnosis, or treatment. This content is not intended to be a substitute for professional medical advice, diagnosis, or treatment. Always seek the advice of your physician or another qualified health provider with any questions you may have regarding a medical condition. Never disregard professional medical advice or delay in seeking it because of something you have read on this website. The opinions expressed in this column are not those of Hemophilia News Today or its parent company, BioNews Services, and are intended to spark discussion about issues pertaining to hemophilia.