Children Are Different, and So Are Their Experiences with Hemophilia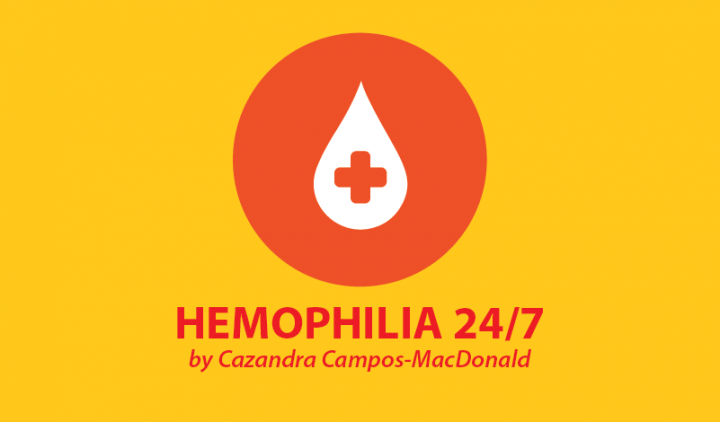 Most people will tell you that their children are opposites. One is outgoing, the other would rather be left alone. One will talk until your head hurts, the other will utter only a few words when prompted. Their personalities are different, yet they have the same biological parents. I see it often, and I have found that the same thing happens in disorders or diseases. No two are truly the same.
Surprise diagnosis
When my second child, Caeleb, was born and diagnosed with hemophilia, I was devastated. My first son, Julian, was diagnosed with severe hemophilia after circumcision. It was not easy, but I thought his hemophilia was the result of a spontaneous mutation. Of course, any other children I had would not be affected — at least that is what I thought.
When my doctor came into the room after Caeleb was diagnosed, he said, "Cazandra, you and Joe know what to do. You've got this." I know he meant well, and I eventually came around to believing what he said until Caeleb began to have severe complications over the next several years. The difference in my sons' hemophilia experiences was like day and night.
Part of the problem for me when Caeleb was born was that the diagnosis of a medical disorder was not a consideration. Never in a million years did I expect one son with hemophilia, much less two. It was almost too much to bear.
Will it be OK?
I don't know too many people that have more than one child with hemophilia, but what I have learned not to say is what my doctor told me over 22 years ago: "It's OK, you know what to do." The truth is that we cannot make promises to someone who has a newly diagnosed child. Do I really know that the baby will be OK? Not really, but what I do know is that the condition can be managed, and the new parents have my support. Promising that "everything will be OK" is perhaps not the best way to handle the diagnosis.
What should you tell a parent of a newly diagnosed child if you have experience with the same condition?
You aren't alone.
I am here for you.
I can help you get connected with the community.
I know this is frightening but I will help you get through this.
Sometimes the best thing to say is nothing at all. Hold their hand, let them cry on your shoulder, or simply sit with them. Being present speaks more than any words could ever express. Instead of trying to come up with the right thing to say, maybe being present is what they need most.
***
Note: Hemophilia News Today is strictly a news and information website about the disease. It does not provide medical advice, diagnosis, or treatment. This content is not intended to be a substitute for professional medical advice, diagnosis, or treatment. Always seek the advice of your physician or another qualified health provider with any questions you may have regarding a medical condition. Never disregard professional medical advice or delay in seeking it because of something you have read on this website. The opinions expressed in this column are not those of Hemophilia News Today or its parent company, BioNews Services, and are intended to spark discussion about issues pertaining to hemophilia.